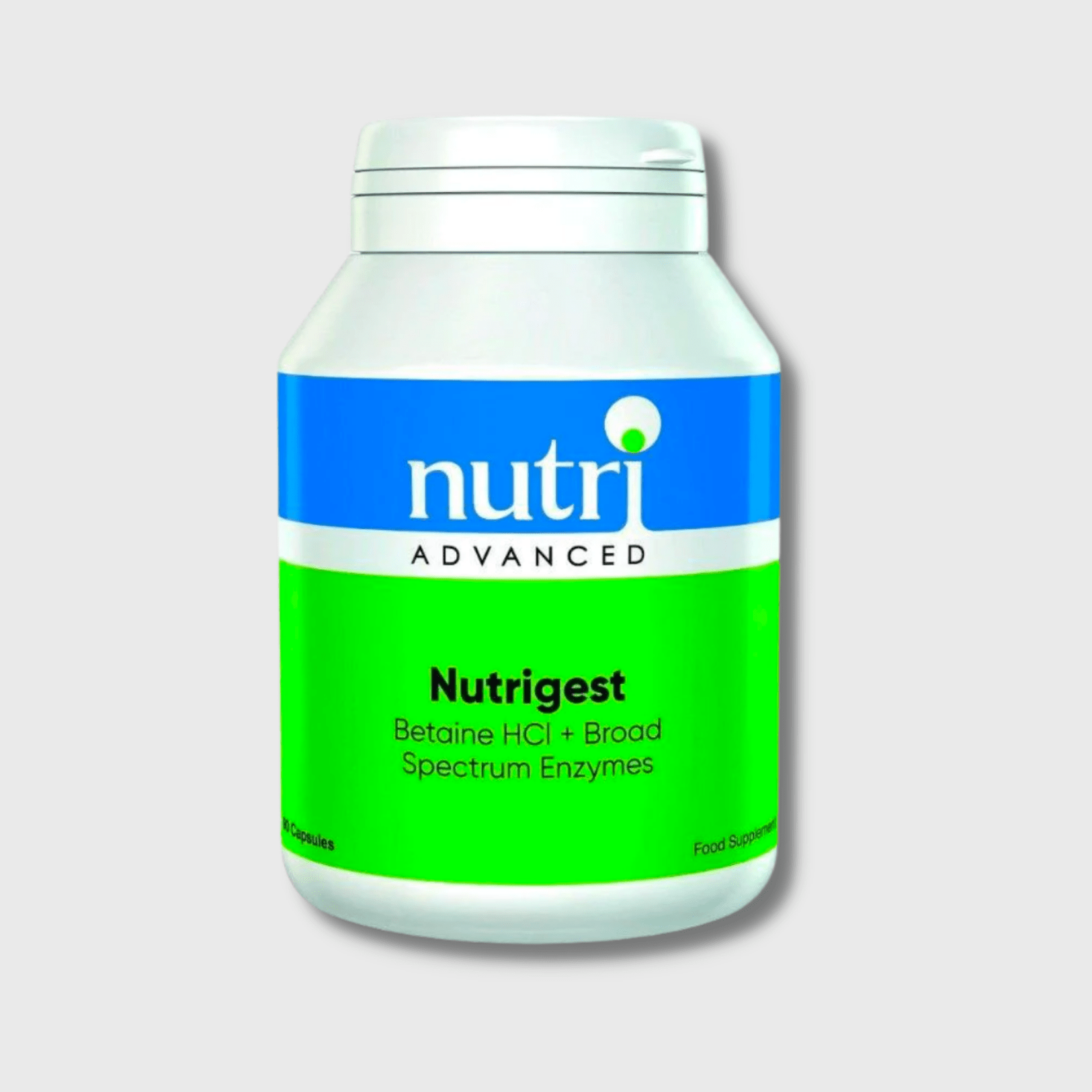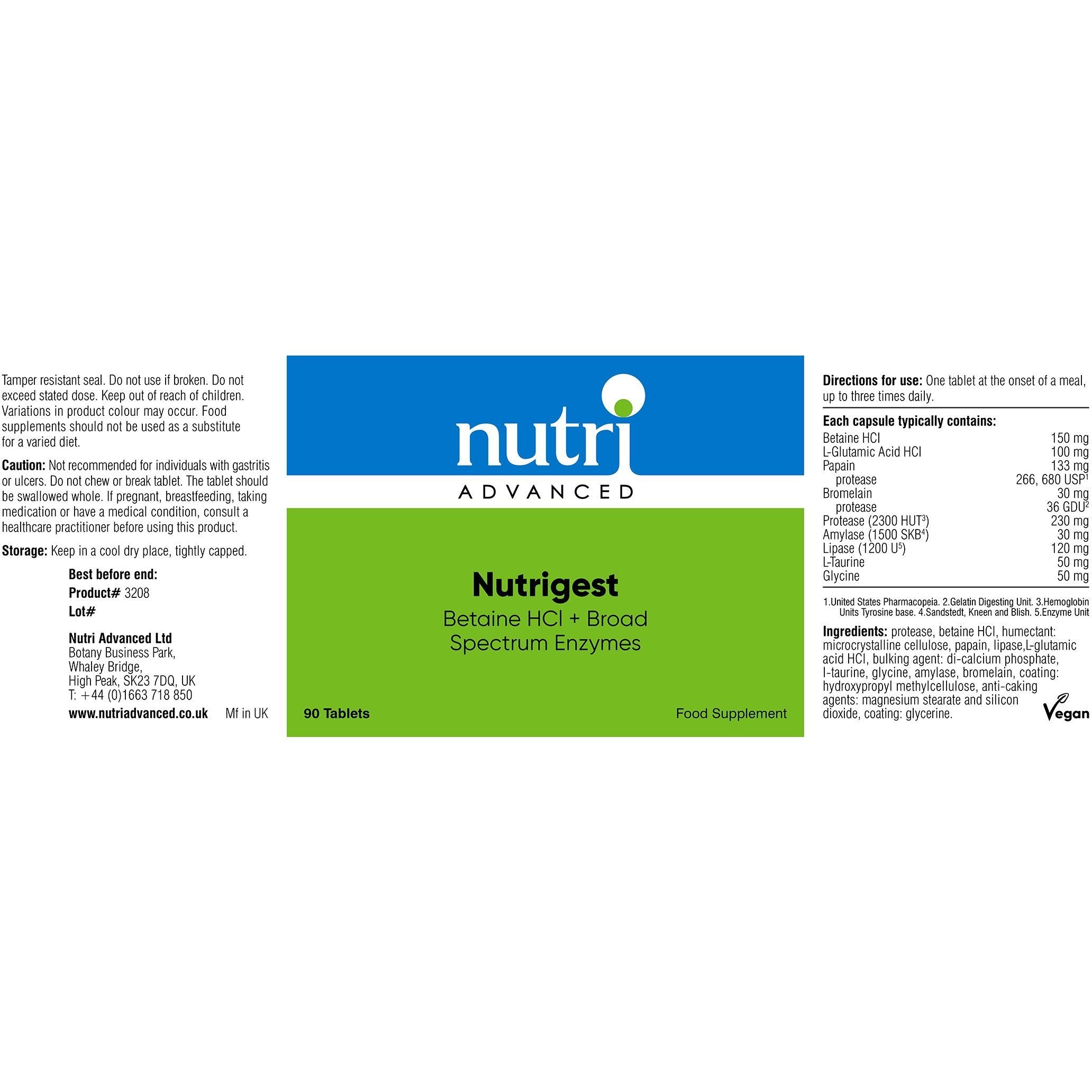 Nutrigest
Helps With: Gut Health, Digestion
Potent combination of hydrochloric acid (HCl), broad-spectrum digestive enzymes and key amino acids to support digestion.
Provides a mixture of enzymes including amylase, protease and lipase that help further break down food in the small intestine.
Papain and bromelain are plant enzymes that both contain protease, which supports the breakdown of protein.
Amylase supports the breakdown of carbohydrates.
Lipase supports the breakdown of fats.
Contains the amino acids glycine and taurine which are biologically conjugated (joined) to bile acids in the liver, aiding lipid metabolism and absorption.
Warnings
Not recommended for individuals with gastritis or ulcers.
If pregnant, breastfeeding, taking any kind of medication or have a medical condition, consult a healthcare practitioner before using this product.
This product is hypoallergenic / does not contain any of the 14 major allergens listed in Annex II (1169/2011) of the EU Food Information for Consumers Regulation.
Nutri Advanced supplements should not be used as a substitute for a varied diet and healthy lifestyle. Results may vary between individuals.
 Directions
1 capsule at the onset of a meal, up to three times daily or as direct by your healthcare practitioner. Do not split, chew or break the capsule. The capsule must be swallowed whole.  Suitable for vegetarians and vegans.