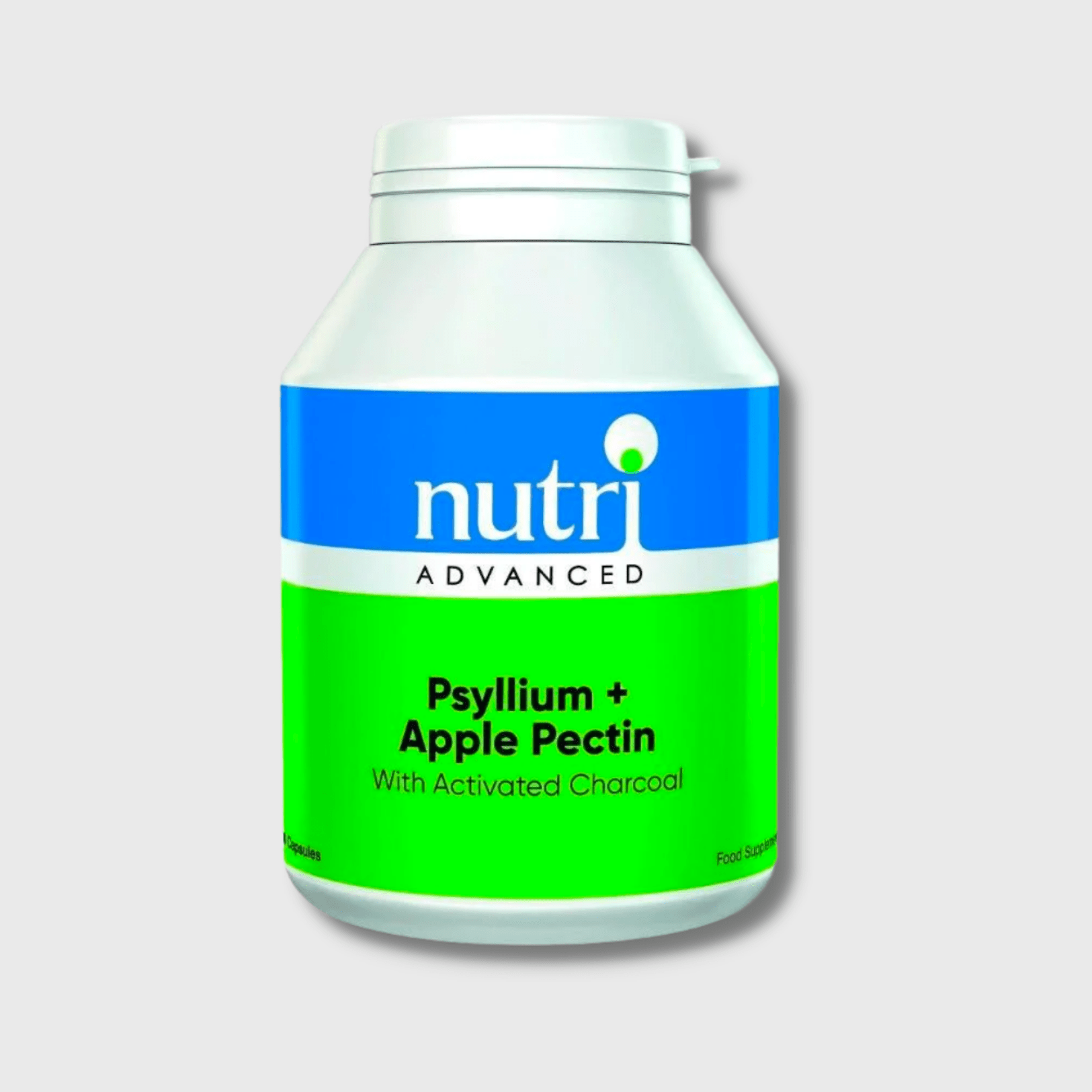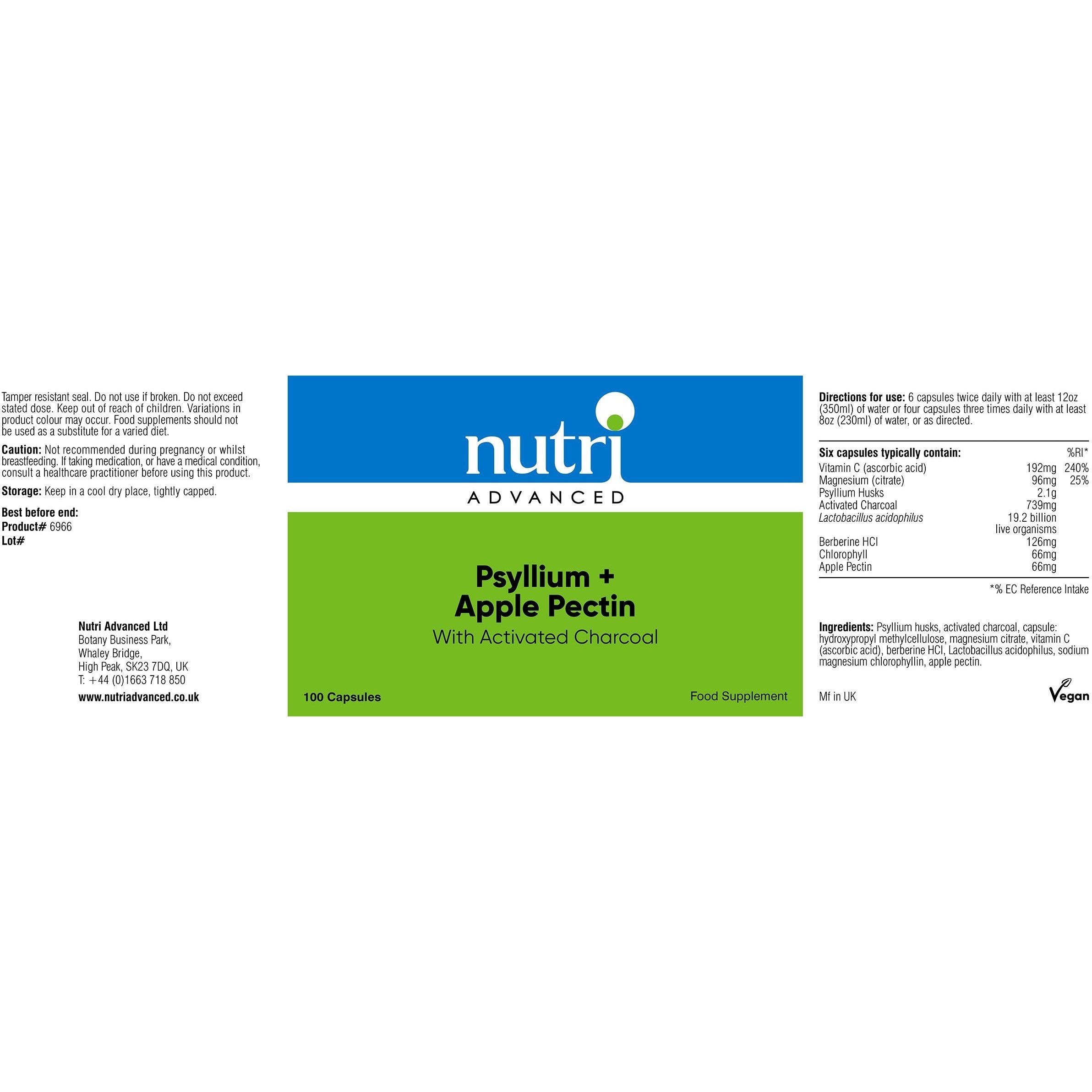 Psyllium & Apple Pectin
Helps With: Gut Health, IBS, Digestion
A duo of supplements to help support normal bowel movements, naturally.
Psyllium + Apple Pectin – supports normal bowel function and healthy digestion.
Ultra Probioplex™ Duo – live bacteria supplement to help restore gut microflora balance.
Natural acute diarrhoea relief and long term gut health support.
Warnings
Do not use if pregnant or breastfeeding.
Consult with a physician prior to use if you are pregnant, nursing, taking medications or have a medical condition.t.
This product is hypoallergenic / does not contain any of the 14 major allergens listed in Annex II (1169/2011) of the EU Food Information for Consumers Regulation.
Directions

Take 6 capsules twice daily with at least 12 oz (350ml) of water, or 4 capsules three times daily with at least 8 oz (230ml) of water, or as directed by your healthcare practitioner.