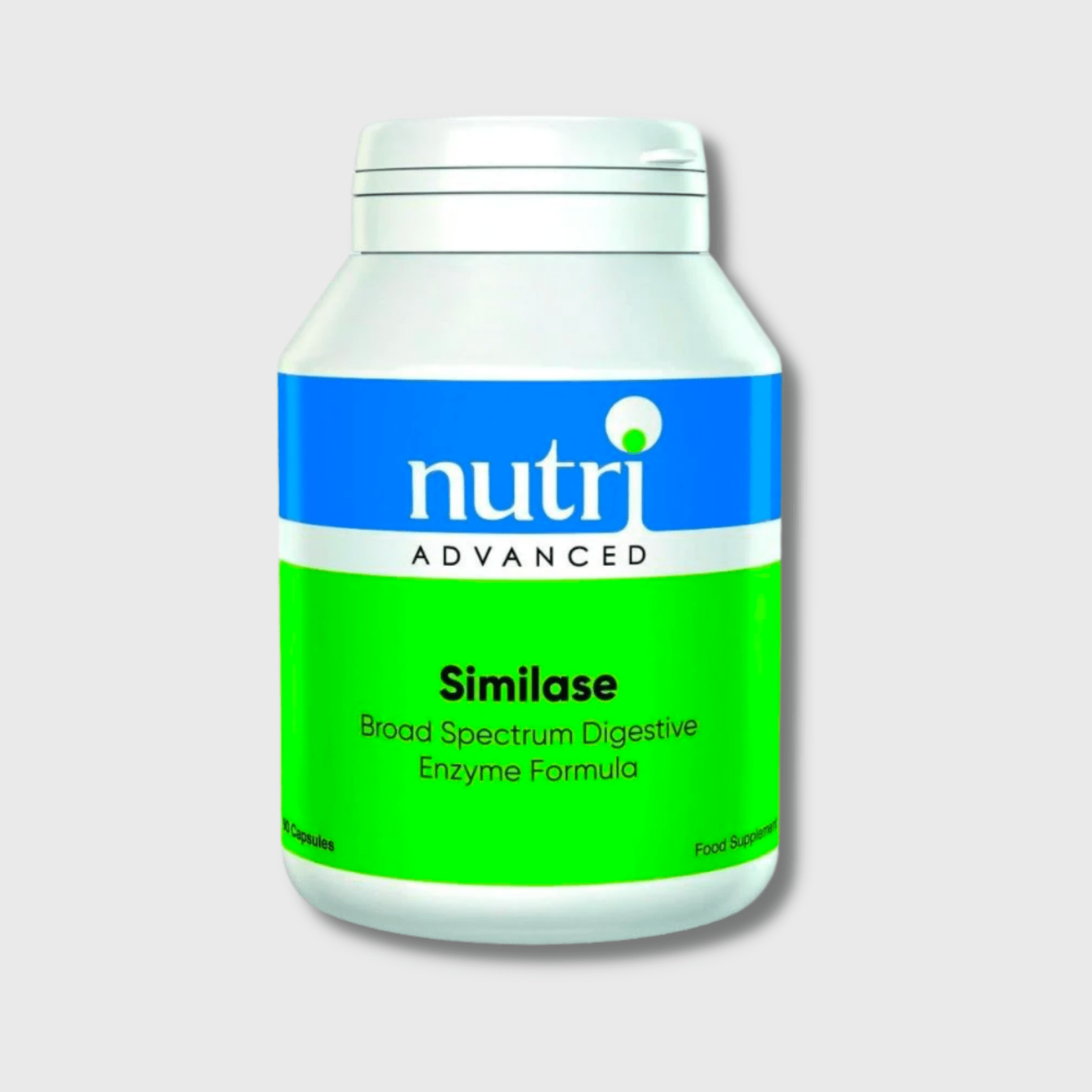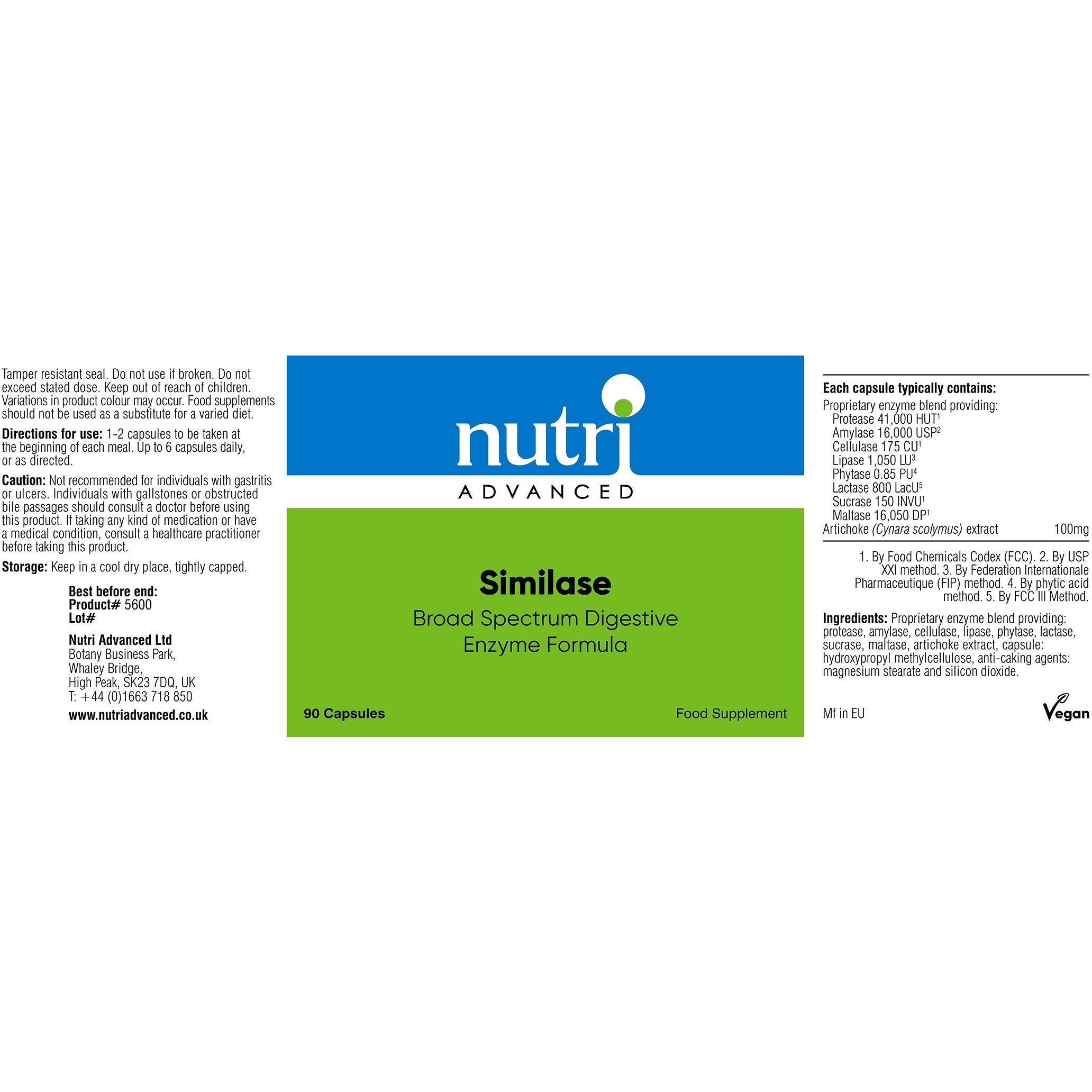 Similase
Helps With: Gut Health, Digestion
Extra support for the digestion of proteins, carbohydrates, and fats.   
Eight different digestive enzymes and artichoke extract support the breakdown of food, useful for everyday digestive support or for occasional over-indulgence.  May be particularly suitable for those with digestive conditions or older adults in whom digestive enzyme activity may have declined.
Similase contains a broad range of digestive enzymes including protease, amylase, and lipase, to help support the breakdown of protein, carbohydrate, and fat. Digestive enzymes are produced naturally by the body and act as catalysts to break down food so our bodies can absorb essential nutrients and utilise them for growth, repair, and energy. Similase also supports the breakdown of dietary fibres and sugars such as lactose, with enzymes such as cellulase and lactase. 
Warnings
Not recommended for individuals with gastritis or ulcers. 
If taking any kind of medication or have a medical condition, consult a healthcare practitioner before using this product. 
If you are allergic to the daisy family (Asteraceae/Compositae family) please do not take this product. 
Individuals with gallstones or obstructed bile passages should consult a medical practitioner before using this product.
Directions
Take 1-2 capsules at the beginning of each meal, an average total intake of 6 capsules daily, or as directed by your healthcare practitioner.  It can also be used occasionally as relief for over-indulgence.