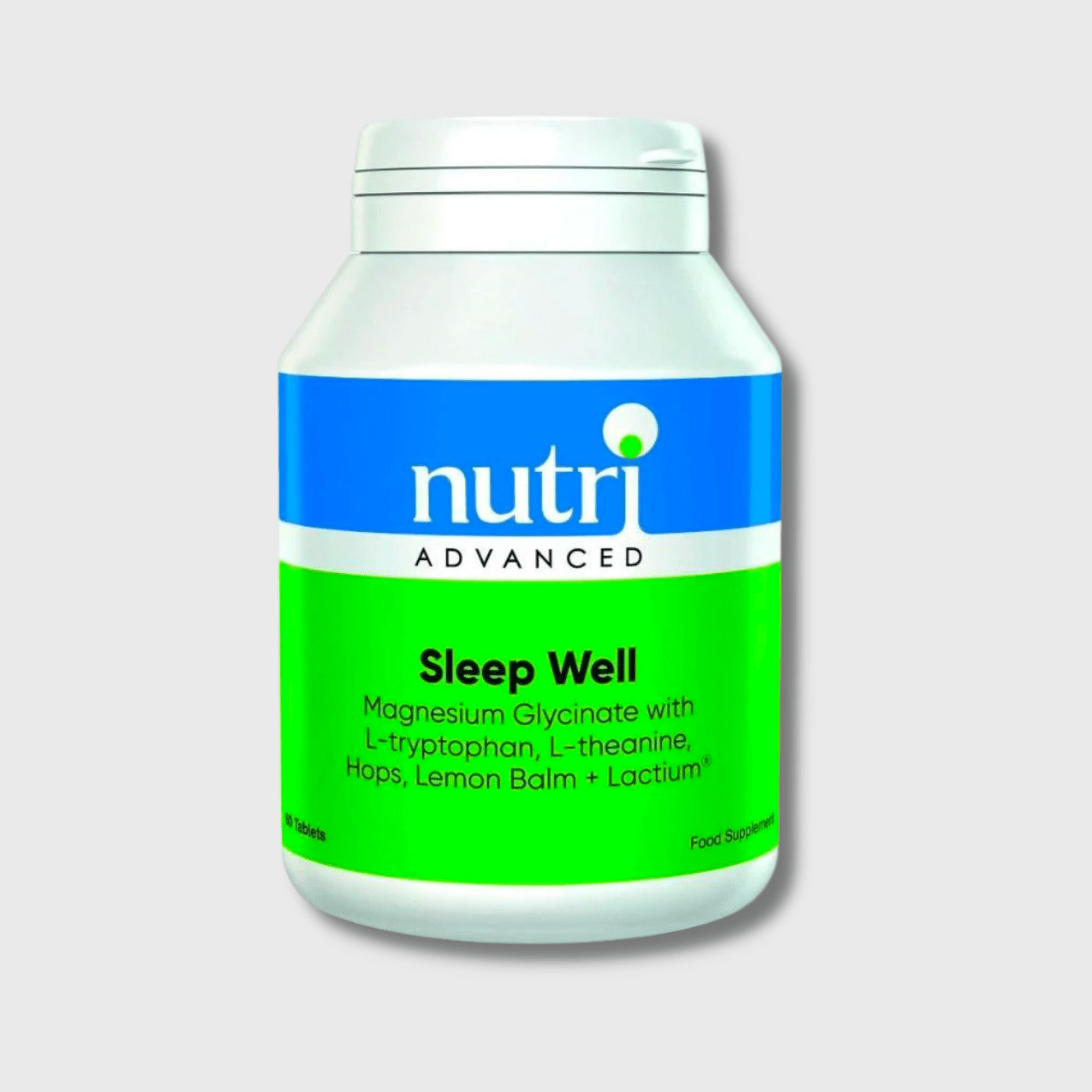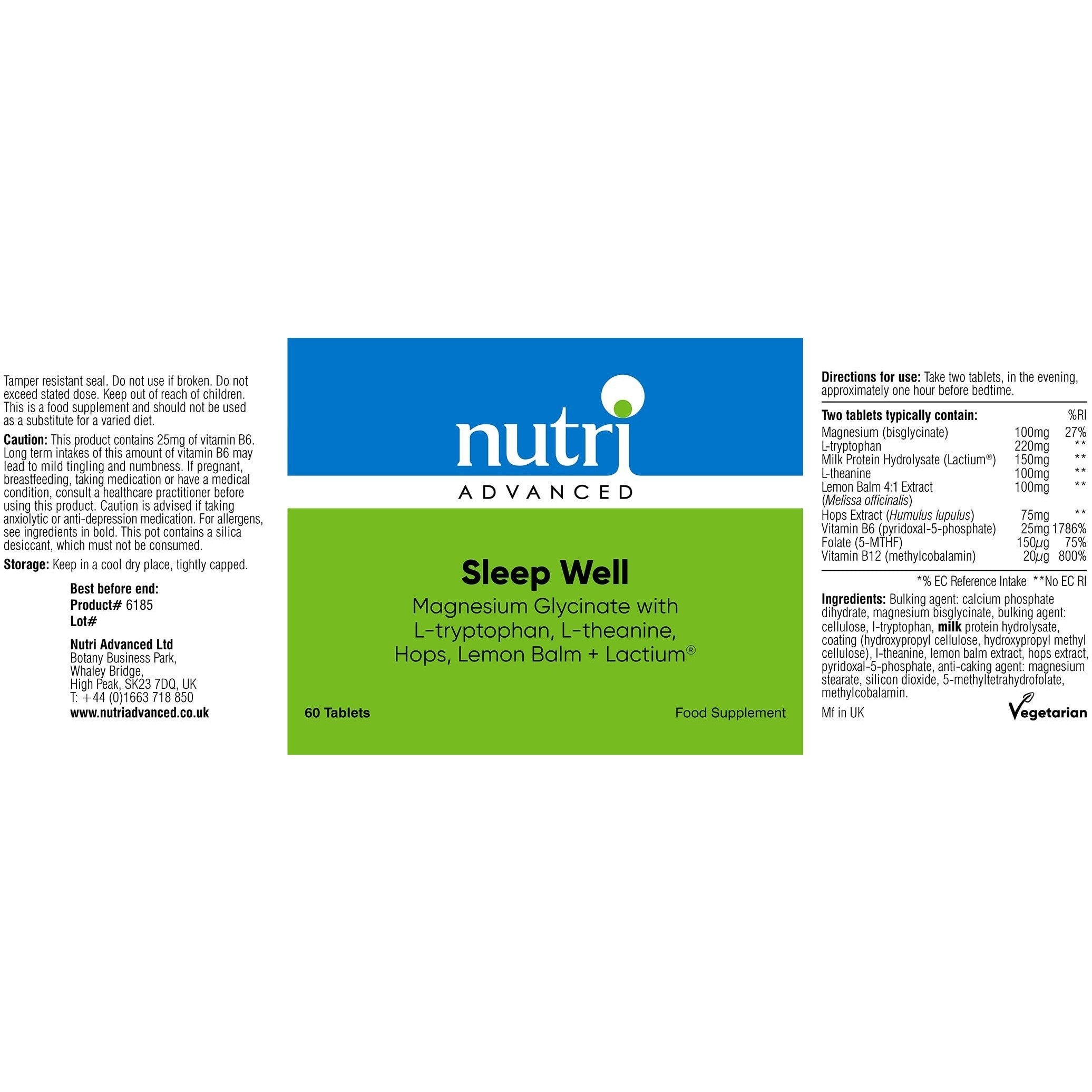 Sleep Well
Supplement Type: Magnesium
Helps With: Sleep & Relaxation, Mood Support, Weight Management
Main Ingredients: Magnesium Glycinate
Sleep Well is a combination of magnesium glycinate together with sleep supporting ingredients including hops, theanine, tryptophan, lemon balm and Lactium® to provide support for a restful night.
100mg of easily absorbed magnesium (magnesium glycinate) per serving to ensure efficacy.
Glycinate form of magnesium which is gentle on digestion unlike other forms of magnesium such as citrate or oxide.
40mg of lemon balm extract and 75mg hops extract, herbs traditionally used for their relaxation properties.
Amino acids l-tryptophan and l-theanine, which may help to support a restful night.
Body ready form of folic acid, 5-methyltetrahydrofolate, bypassing the need for your body to convert before being used.
Tablet formula, for convenience and for those who prefer not to take a powder.
Warnings
If pregnant, breastfeeding, taking medication or have a medical condition, consult a healthcare practitioner before using this product. Caution is advised if taking anxiolytic or anti-depressant medication. This product contains ingredients derived from milk - it should be safe for lactose intolerant individuals, but should be avoided by those with a true dairy allergy.
Directions
Take 2 tablets, in the evening, approximately one hour before bedtime, or as directed by your healthcare practitioner