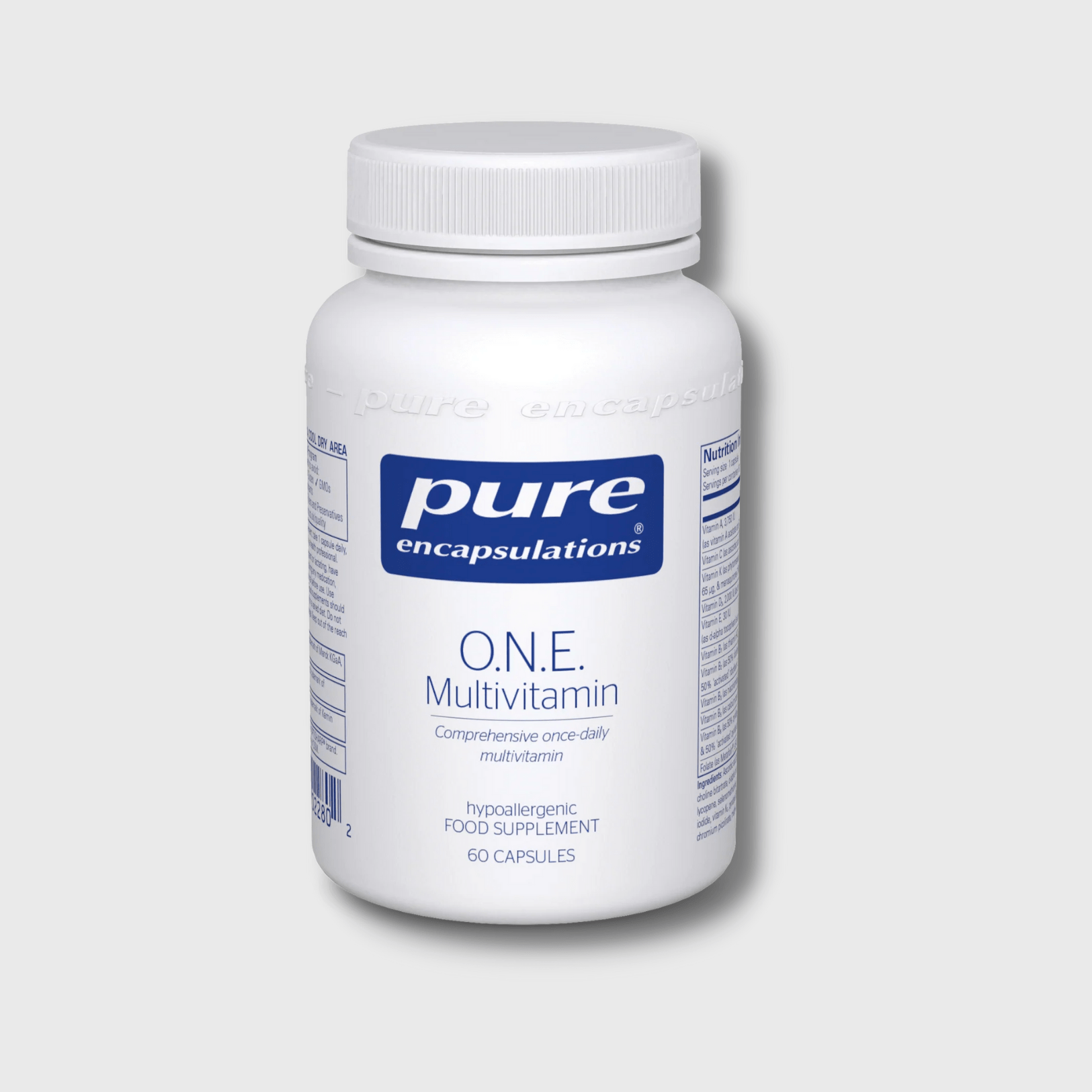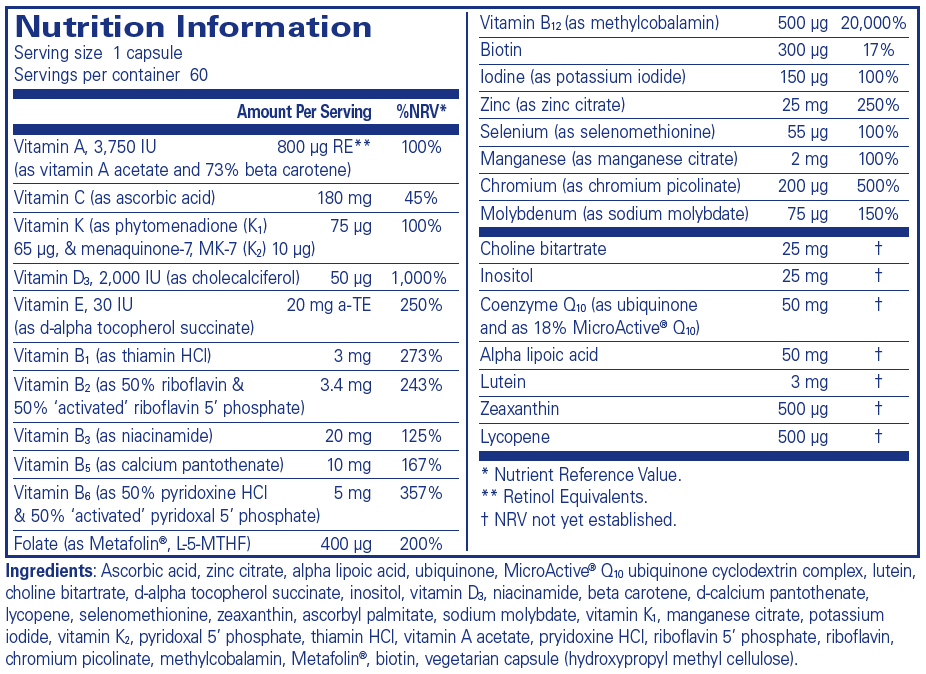 O.N.E Multivitamin
Supplement Type: Multivitamin
Helps With: Immune System Support
Complete multivitamin with added support for healthy brain, heart, and nerve function.
• Formulated with more than 25 vitamins, minerals and essential nutrients
• Provides vitamins A,B,C,D and E in highly bioavailable forms for optimal absorption
• Includes additional vitamins & minerals such as CoQ10 to support healthy brain function, cellular health, heart function and eye health
• Convenient all-in-one capsule-per-day dosing
 Warnings:
Consult with a physician prior to use if you are pregnant, nursing, taking medications or have a medical condition.
Directions
Take 1 capsule daily, with meals, or as directed by your healthcare practitioner.