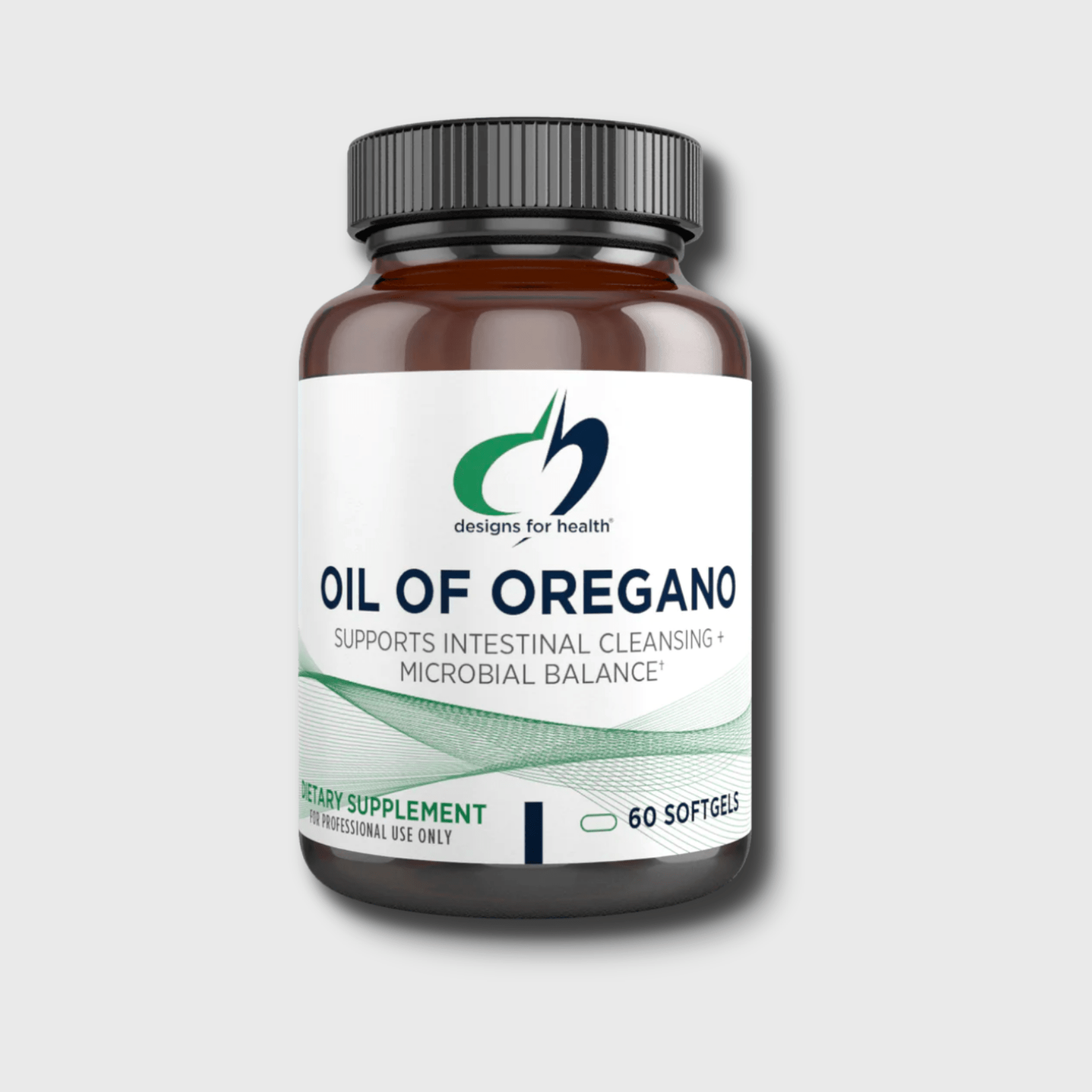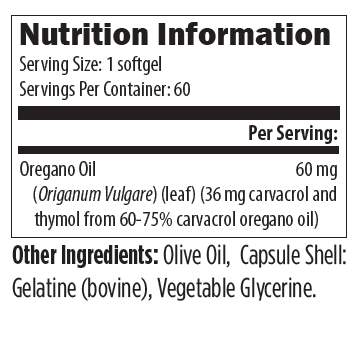 Oil of Oregano
Supplement Type: Antimicrobial
Helps With: Gut Health, Dysbiosis, Candida
Ingredient:
Oregano Oil (origanum vulgare)
Oil of Oregano may support the health of the gastrointestinal tract by promoting intestinal cleansing and a healthy balance of gut bacteria.
This product is standardized to contain carvacrol and thymol, the primary bioactive phenolic compounds in oregano. Each softgel provides 36 mg of carvacrol and thymol from an impressive 60% to 75% carvacrol oregano oil.

The oil of oregano in this product is emulsified with olive oil as a carrier to avoid irritation to the gastrointestinal mucosal lining.
Warning
Consult with a physician prior to use if you are pregnant, nursing, taking medications or have a medical condition. Not suitable for children. Please do not exceed the recommended daily intake.
Directions
Take 1 softgel per day with a meal or as directed by your health-care practitioner.