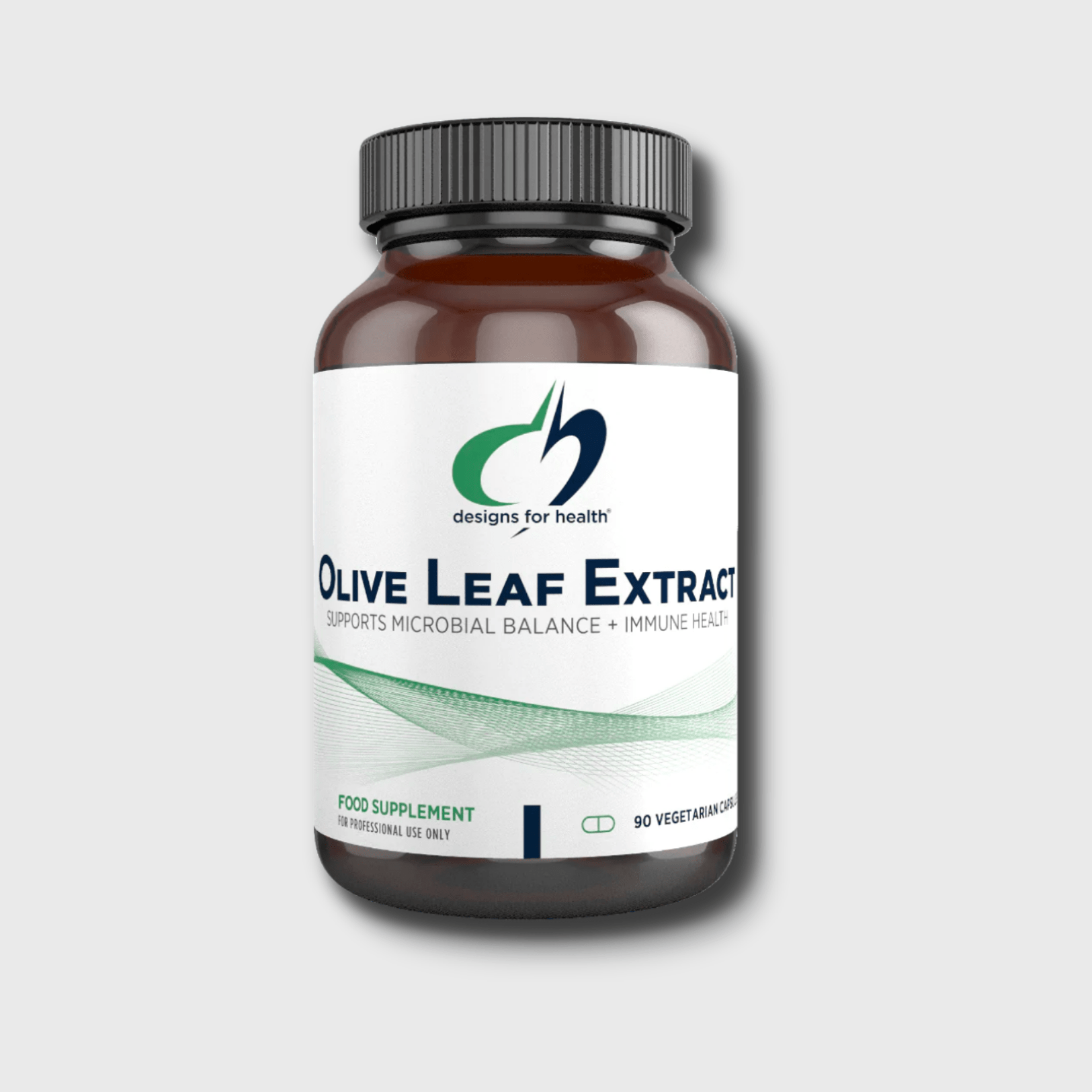 Olive Leaf Extract
Supplement Type: Antimicrobial
Helps With: Gut Health, Inflammation, Weight Management, Dysbiosis
Size:
90 Vegetarian Capsules
Ingredient:
Olive Leaf Extract
Olive Leaf Extract contains significant quantities of phenolic compounds, such as oleuropein and hydroxytyrosol that have been shown to have antimicrobial properties, antioxidant power, and the ability to support phagocytosis.
This product can also be used to support the health of the cardiovascular system.
Warning

Consult with a physician prior to use if you are pregnant, nursing, taking medications or have a medical condition.
Directions
Take 1 capsule per day or as directed by your health-care practitioner.