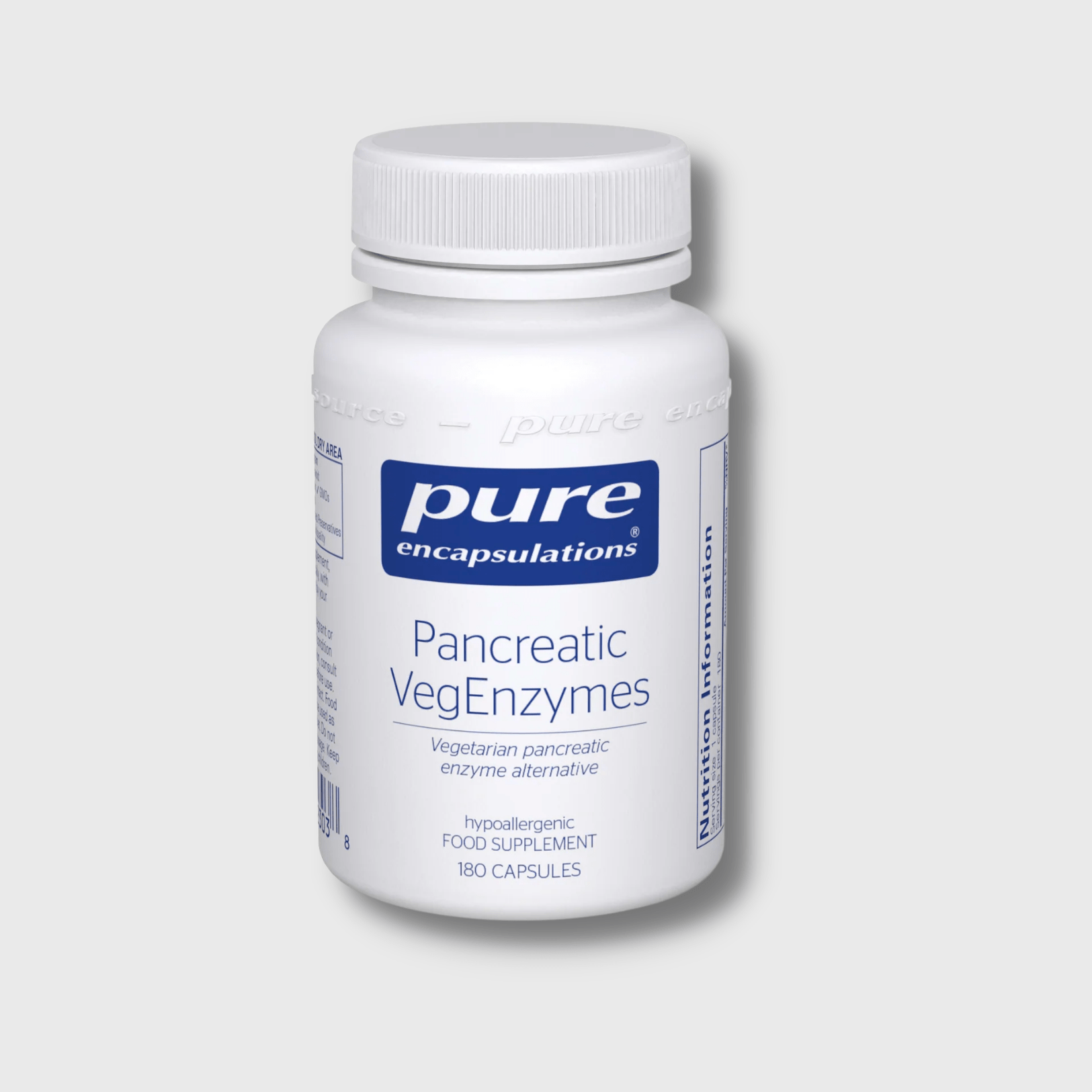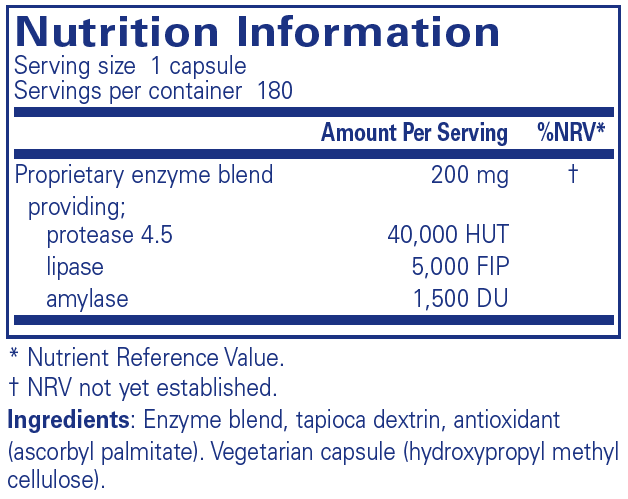 Pancreatic VegEnzymes
Helps With: Gut Health, Digestion
Vegetarian enzyme support for digestive function.
Plant-based digestive support
Supports optimal digestion of food and absorption of nutrients
Rich with enzymes to assist in breakdown for digestion
Warnings:
Consult with a physician prior to use if you are pregnant, nursing, taking medications or have a medical condition.
Directions
Take 1 capsule, 3 times daily with each meal, or as directed by your healthcare practitioner.