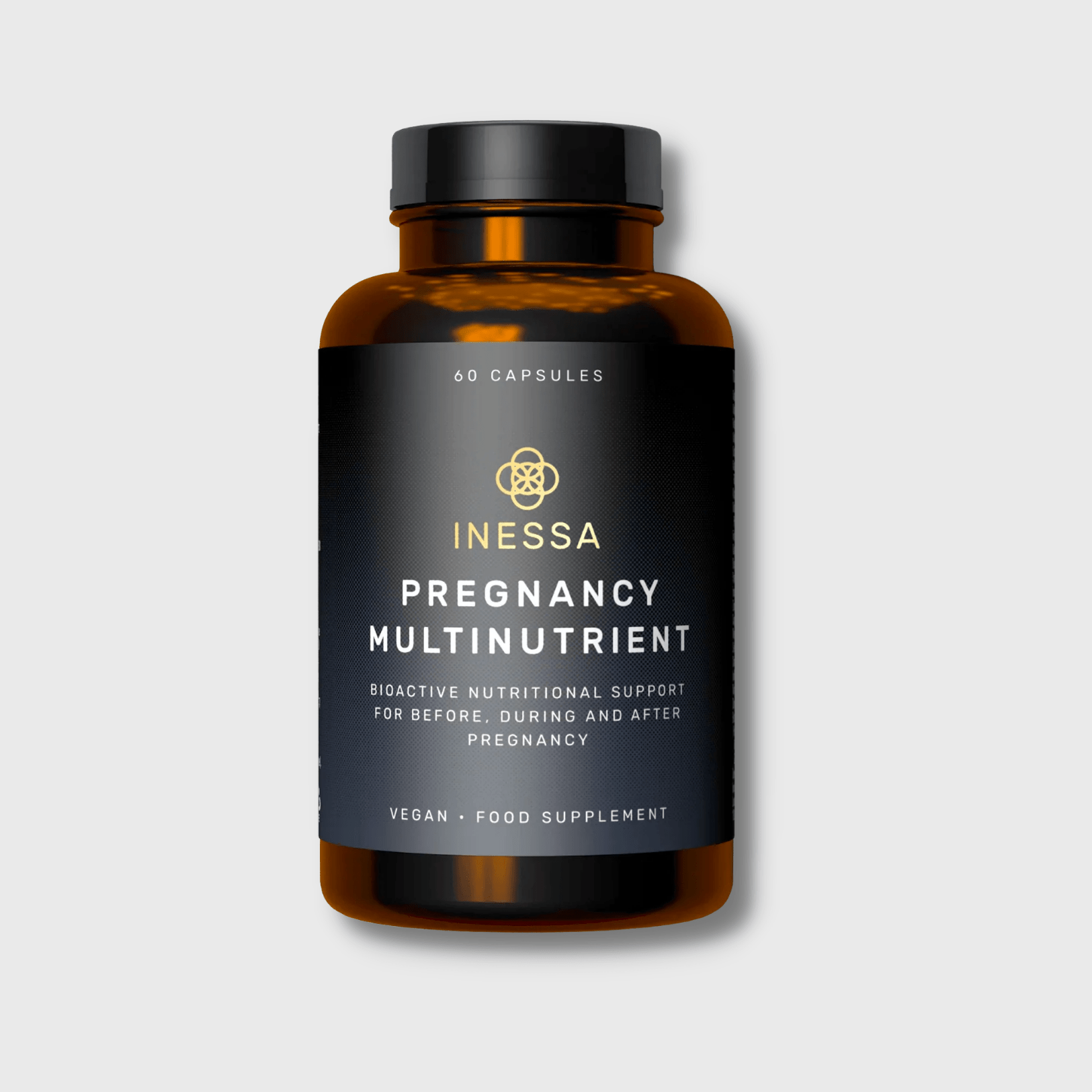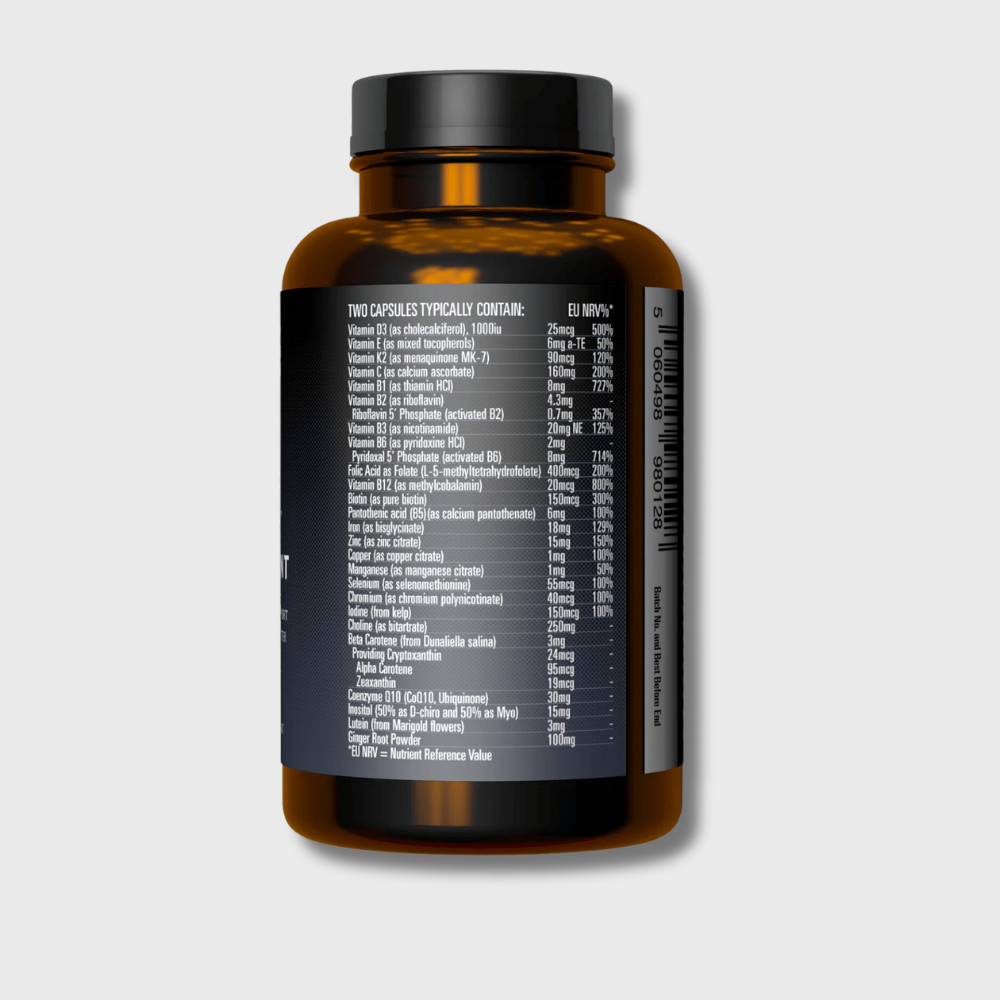 Pregnancy Multinutrient
Supplement Type: Multivitamin
Helps With: Pregnancy & Conception
Suitable For: Women
Optimal nutrition for every step of your pregnancy journey. From that faint line to breastfeeding, everything your baby requires comes from you.
So support your health and nurture your bump with a daily dose of goodness. Our 26-ingredient, all-premium formula includes beneficial nutrients most other prenatal formulas overlook.
Optimal daily nutrition for before, during and after pregnancy
Supports healthy foetal development 
Fills any nutritional gaps in your diet
Made from all-premium ingredients selected for bioavailability
Safe yet beneficial doses
New, improved smell
Now includes organic ginger for additional nausea relief
Pairs perfectly with

 

Advanced Omega 3

 
Safe to take with

 

Calcium & Magnesium

 

or

 

Magnesium
Meet your pregnancy hero

100% vegan and Vegan Society registered

Manufactured in the UK

Meets strict European safety standards for pregnancy

Folate as 5-MTHF

Natural iron for gentle digestion

Now with ginger for nausea relief

Contains VitaCholine

Free from common allergens, fillers, binders and colourants
Warnings: 
If pregnant, breastfeeding, taking any kind of medication, or have a medical condition, please consult a healthcare practitioner before using this product.
Do not exceed the recommended dose. 
Directions: 
Take 2 capsules per day with food, or as recommended by a healthcare professional. Do not exceed the recommended intake. Do not use as a substitute for a varied diet and healthy lifestyle