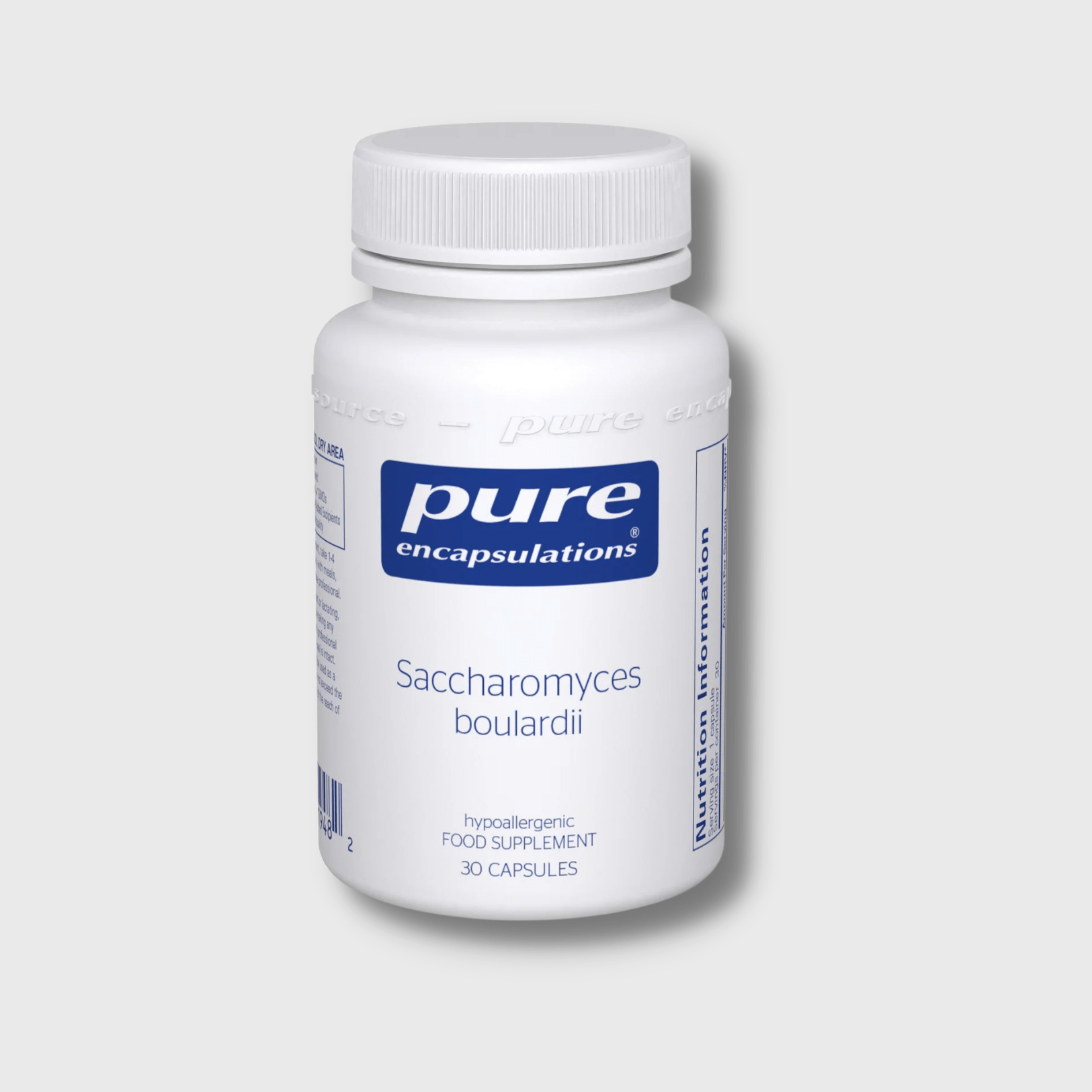 Saccharomyces Boulardii
Supplement Type: Probiotic
Helps With: Gut Health, IBS, Dysbiosis
Ingredient:
Saccharomyces boulardii
Nutritionally supports the gastrointestinal tract by maintaining healthy gut flora balance.
• Promotes gastrointestinal health
• Contains 5 billion live cells per capsule
• Helps to maintain a healthy balance of intestinal flora, a beneficial bacteria for the gut
Warnings

Consult with a physician prior to use if you are pregnant, nursing, taking medications or have a medical condition.
Not suitable for children.
Please do not exceed the recommended daily intake.

Directions
2 capsules, 1-2 times daily, between meals.