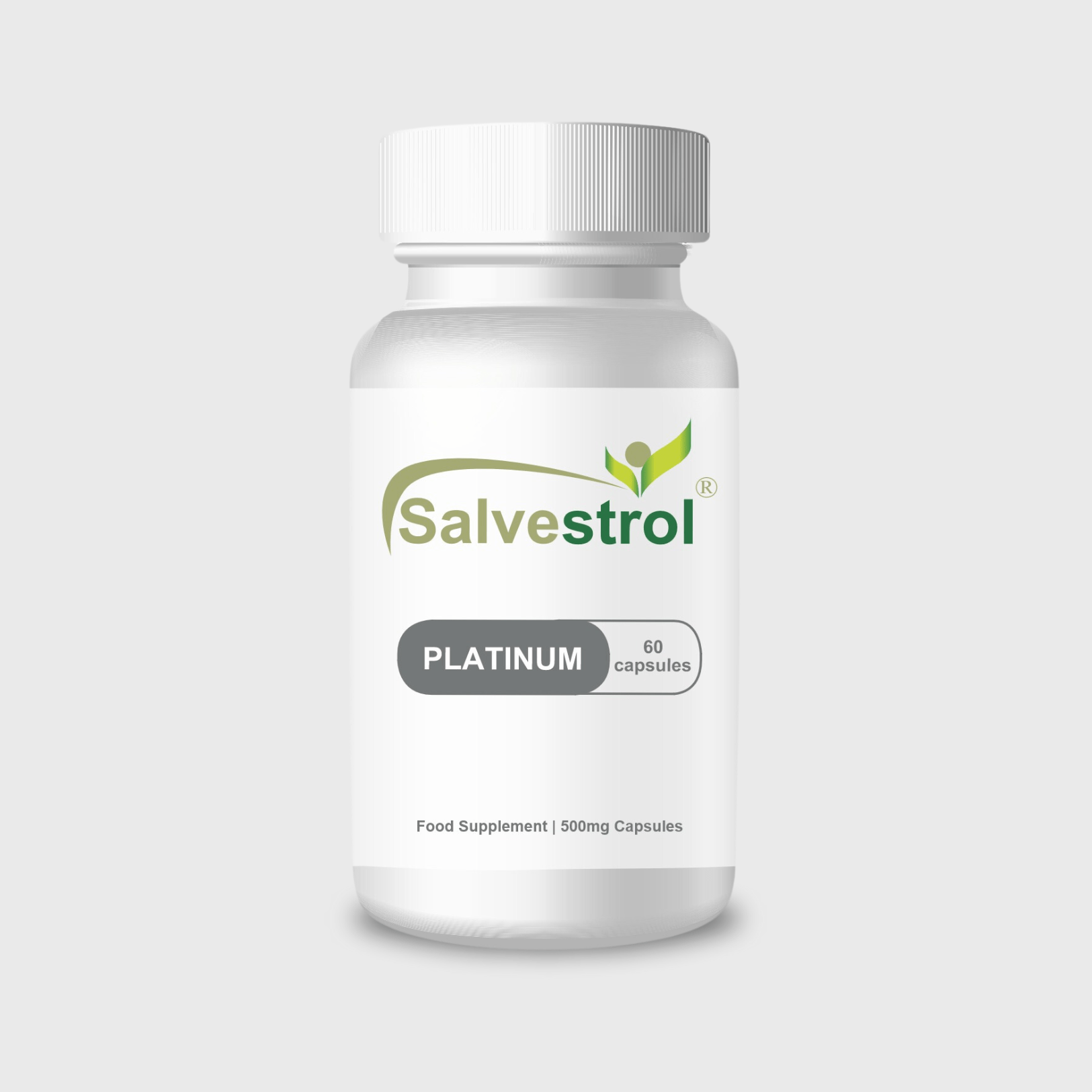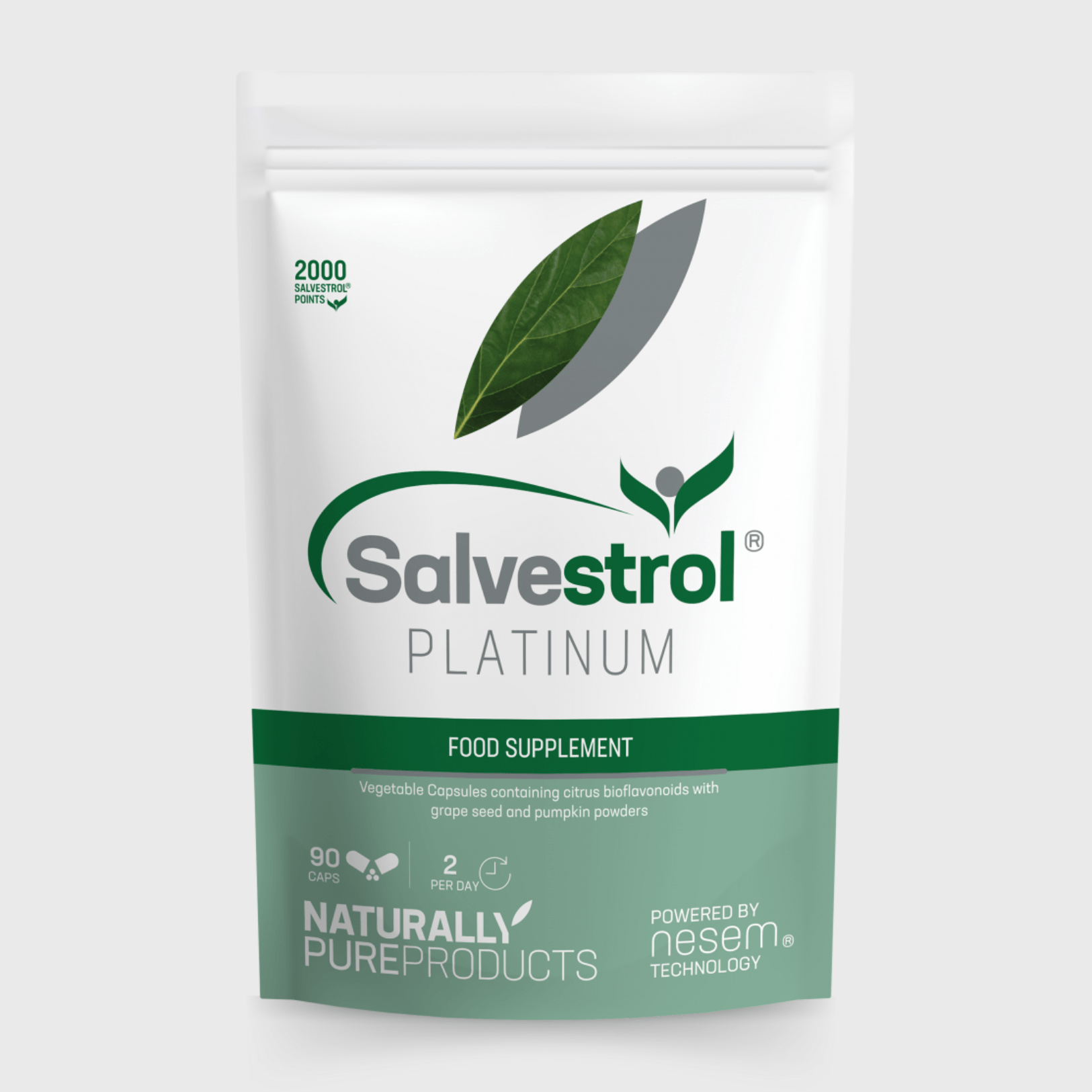 Salvestrol Platinum
Cells use Salvestrol as a self-correction tool to ensure proper functioning; a safeguard process that is millions of years old, but lacking due to unhealthy diets and modern food production.
Supplement Type: Antioxidant
Helps With: Detoxification, Immune System Support, Hair, Skin & Nails, Bone & Muscle, Digestion
Suitable For: Adults
Main Ingredients: Salvestrols
Full Ingredients: Rice flour, Salvestrol proprietary fruit extract from bitter orange, grape, blueberry and blackberry, capsule shell hydroxypropylmethylcellulose.
Salvestrol Platinum contains beneficial salvestrols, potent antioxidants found in some fruits with many health benefits.

• Beneficial source of antioxidants

• Helps to support a healthy immune system

• Can help improve cell function

• Essential nutrients to help maintain good health

• Can help lower inflammation

• Can help prevent chronic diseases

Salvestrol are natural potent antioxidants found in some fruits, like oranges, berries or grapes. They are produced by plants to protect themselves from oxidation. When we ingest salvestrols our cells benefit from their properties and can contribute to lower inflammation, help prevent chronic diseases and boost immune function. This all natural formula contributes to boost health and maintain a strong antioxidant capacity.

Warnings: 
If pregnant, breastfeeding, taking any kind of medication, or have a medical condition, consult a healthcare practitioner before using this product.  Not suitable whilst consuming Grapefruit. Vitamin B17 supplements or preparations (including Amygdalin and Laetrile) should be avoided if you are taking Salvestrols. 
 
Do not exceed the recommended dose, unless advised by your healthcare practitioner.  
Directions: 
One capsule twice a day with food or as directed by your healthcare practitioner.