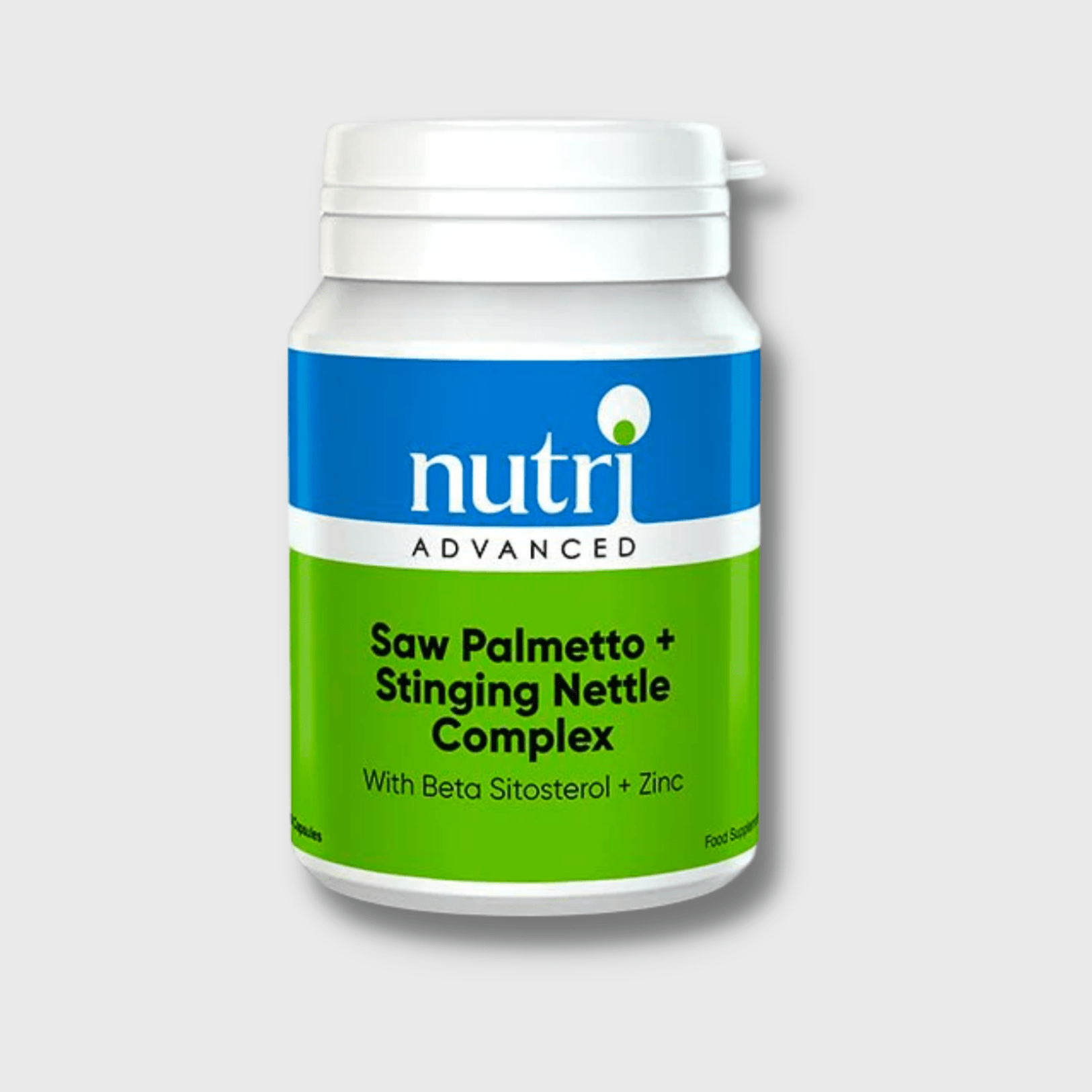 Saw Palmetto & Stinging Nettle Complex
Helps With: Menopause
Suitable For: Men, Women
A combination of botanicals and nutrients, including saw palmetto, stinging nettle, and zinc to support male prostatic health. 

Saw Palmetto is a herb used to support male health, including urinary tract and prostate health. Saw palmetto has traditionally been used to support male health, but more recently many practitioners may now use it for women with certain hormonal imbalances.

Saw Palmetto & Stinging Nettle Complex also contains stinging nettles root extract (Urtica dioica). Both saw palmetto and stinging nettle have a long traditional use in men with an enlarged prostate and may support normal urinary function.
Suitable for men and women.
 Warnings
 If taking any kind of medication or having a medical condition, please consult a healthcare practitioner before using this product.