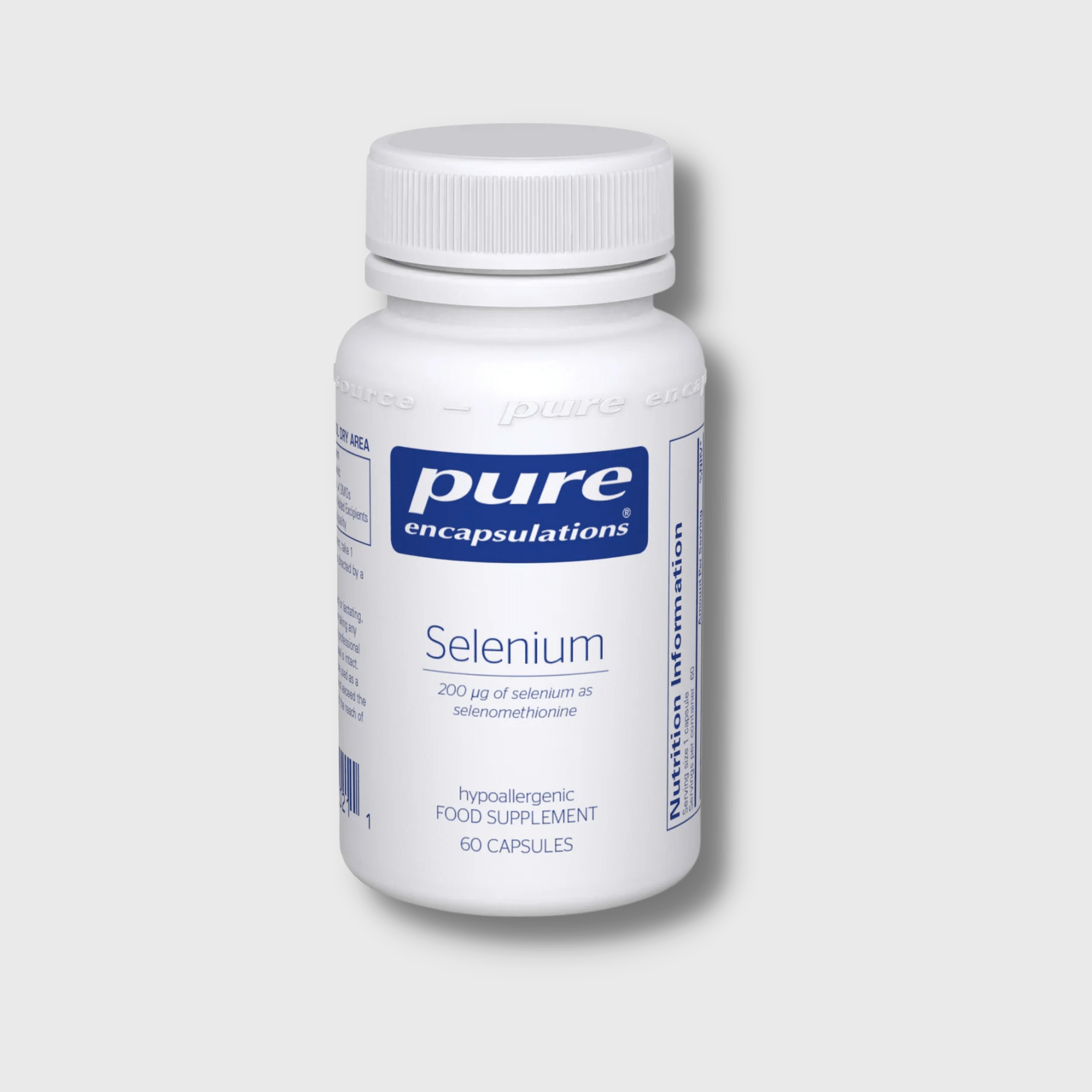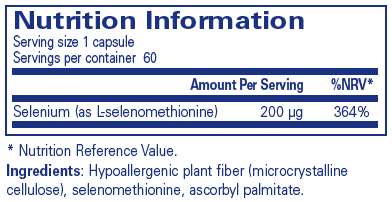 Selenium
Supplement Type: Selenium
Helps With: Thyroid, Brain & Memory
An antioxidant that protects normal cell function and provides support for the immune system.
This important selenium supplement supports antioxidant defenses, immune and healthy cell function, and promotes healthy blood flow.
Selenomethionine actually serves as a storage form of selenium. It is incorporated into proteins and released as the proteins are broken down. It is a natural antioxidant that preserves the elasticity of tissue and is required for the production of certain rostaglandins, which promotes healthy blood flow.‡
Warning 

Consult with a physician prior to use if you are pregnant, nursing, taking medications or have a medical condition.
Please do not exceed the recommended daily intake 
Directions
Take 1 capsule daily, with meals, or as directed by a healthcare practitioner.