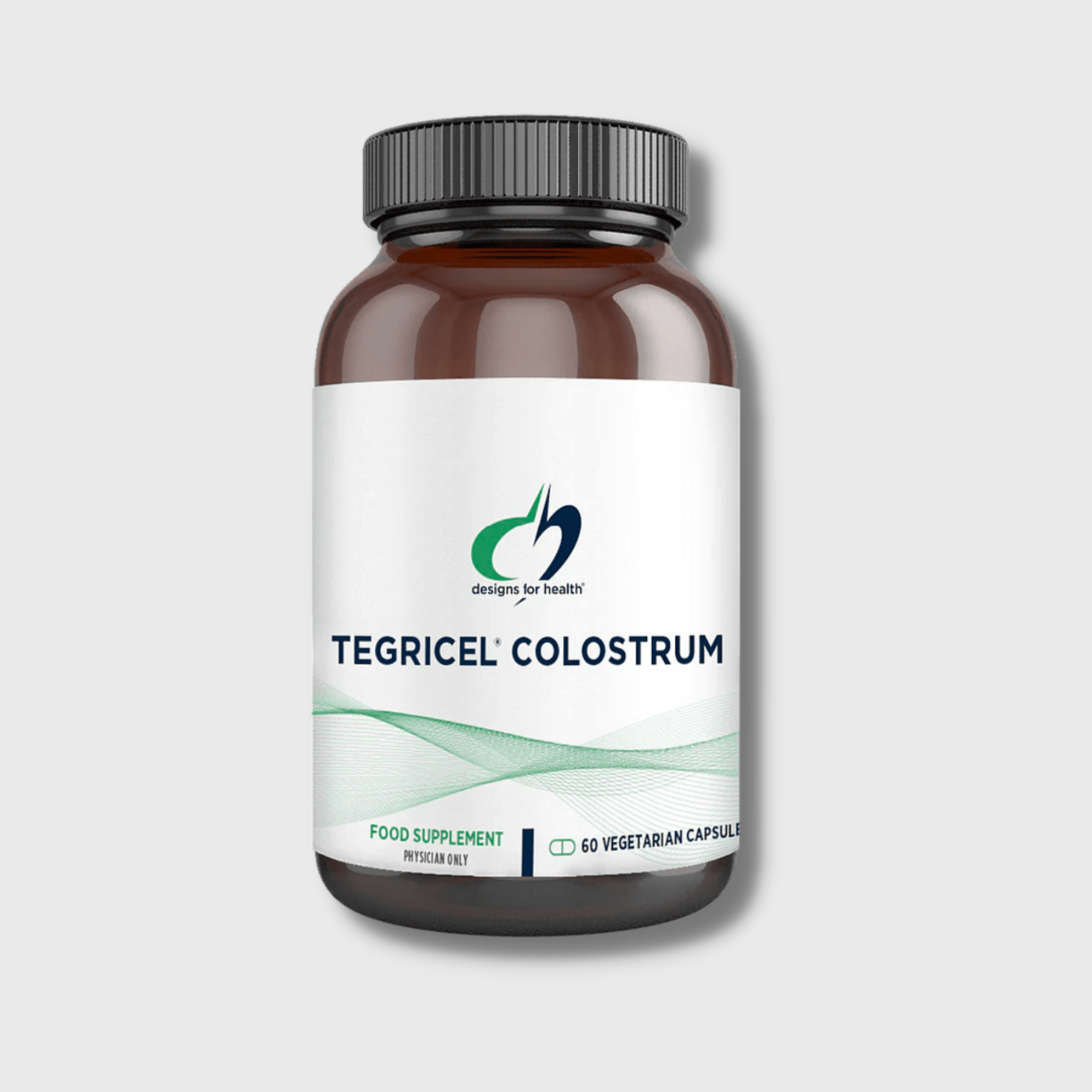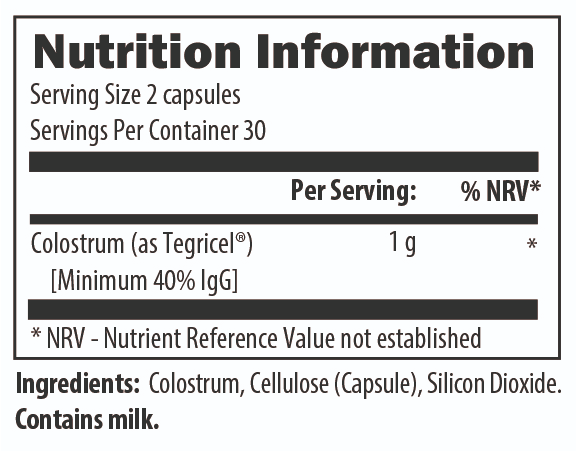 Tegrical Colostrum
Helps With: Immune System Support, Leaky Gut, Digestion
Tegricel® Colostrum uses the latest technology to produce potent colostrum that supports optimum immune function and intestinal health.
It provides a perfect combination of immune and growth factors, including immunoglobulins, amino acids, and other important nutrients.
Unlike other brands, Tegricel® Colostrum comes from nutritionally supplemented cattle from USDA Grade A dairy farms in the U.S. These cattle are carefully fed a scientifically designed diet that contains the proper balance of legumes and grasses, along with minerals and trace minerals to ensure consistently high potency colostrum.
Warning
If pregnant, breastfeeding, taking any kind of medication, have a medical condition, please 
consult a healthcare practitioner before using this product.  Not suitable for children. Please do not exceed the recommended daily intake.
Directions
Take 2 capsules per day or as directed by your health-care practitioner.