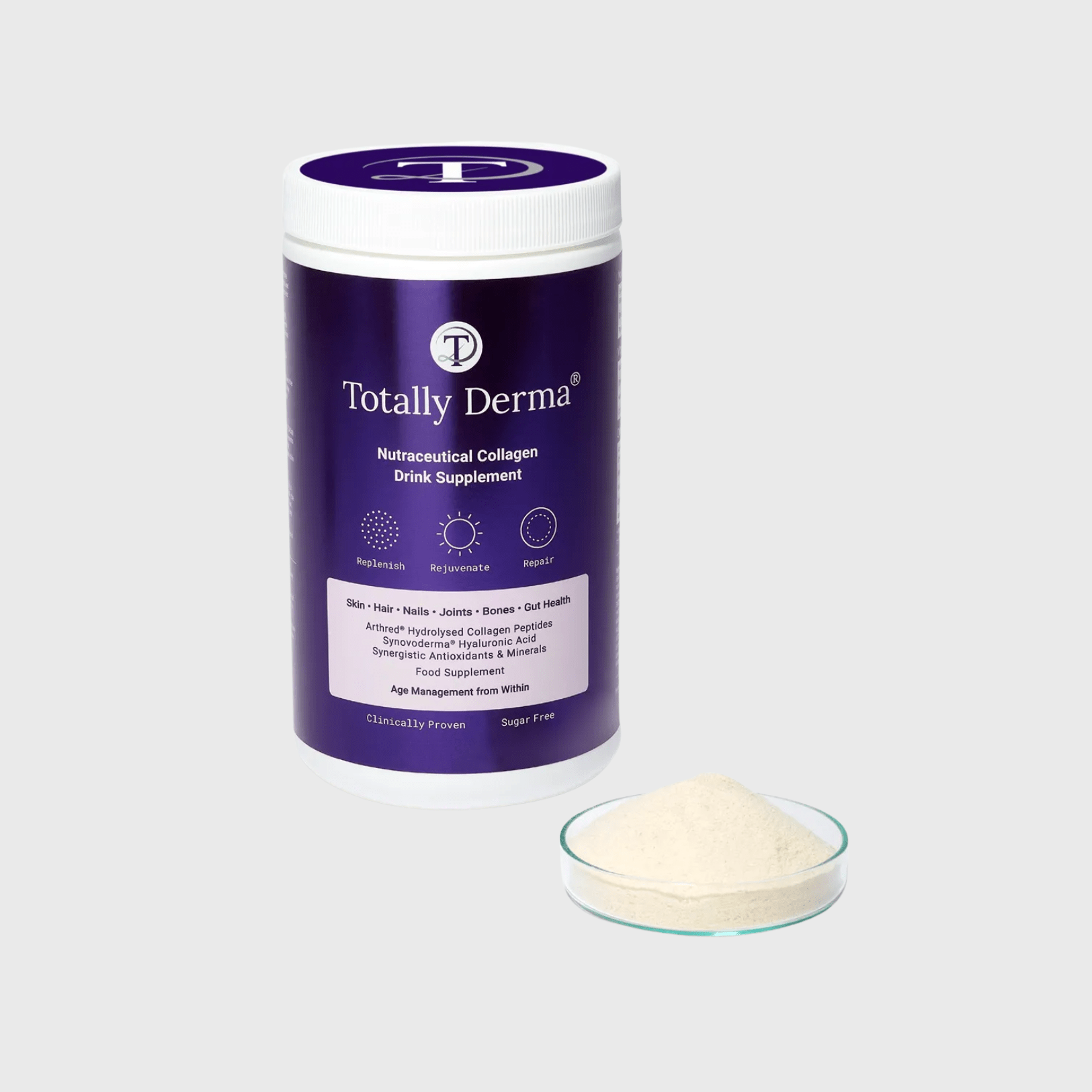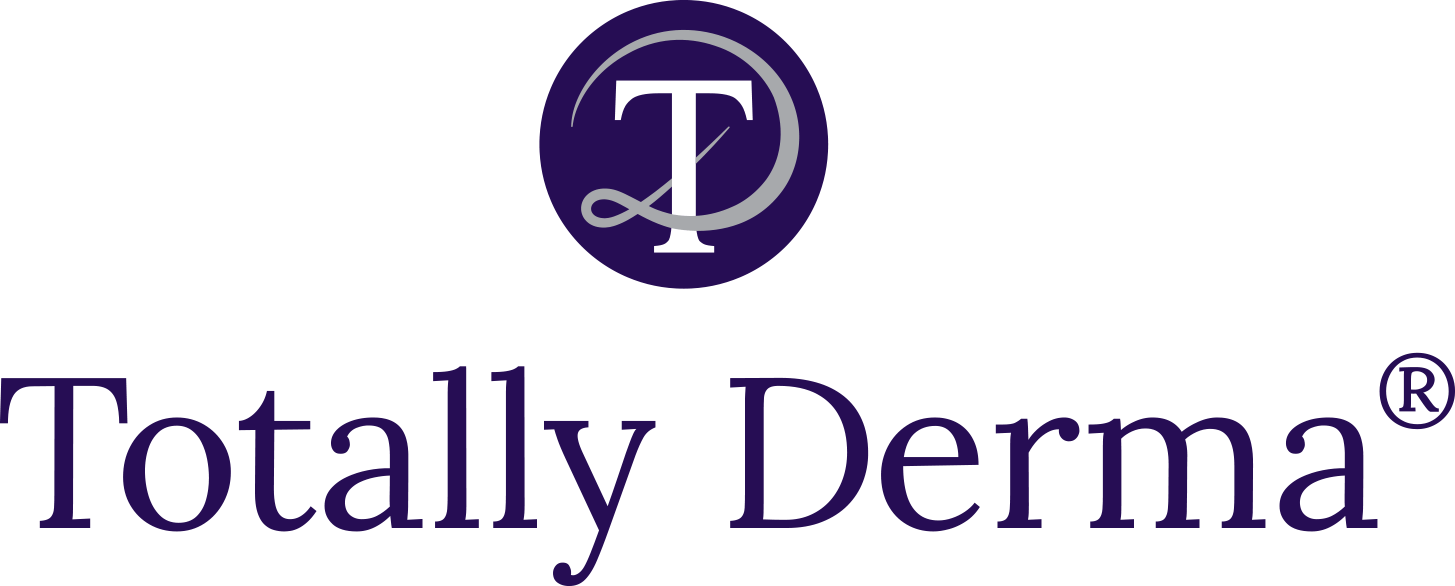 Totally Derma, a Collagen Drink Supplement
Helps With: Hair, Skin & Nails, Joint & Muscle Pain, Menopause, Perimenopause
A bovine collagen drink that tackles the root causes of ageing within the deepest layers of the skin and delivers a holistic approach to younger-looking skin.
Totally Derma stimulates the production of collagen, elastin, and hyaluronic acid in your body, working from the inside out.    
It contains Arthred, a hydrolysed bovine collagen, which is easily digestible, well-tolerated, and contains high levels of amino acids.  Bovine collagen is more similar to human collagen than marine collagen, which makes it more recognisable and utilisable by your body.
Collagen offers many benefits, from contributing to skin firmness and elasticity to healthy bones, tissues, and joints.   Promoting collagen growth in the intestine may help to build and maintain healthy connective tissue in the gut, with the result of reducing 'leaky gut' and reducing inflammation.
Totally Derma also contains hyaluronic acid, Vitamin C, grapeseed extract, green tea extract, alpha-lipoic acid, zinc, manganese, and copper, which combine to enhance and promote the activity of collagen and provide hydration.  This can be particularly useful in the case of gynaecological menopausal dryness. 
Research shows that visible improvements are seen after taking Totally Derma daily for three weeks although many users report noticing an improvement after only three weeks.
Free of the most common allergens, preservatives, and artificial additives, this powder supplement is also flavoured with natural sugars to make it a pleasure to drink on a daily basis. Just mix it with water or juice or in a smoothie to repair, rejuvenate and replenish your body.
See this video for more information. 
Directions: 
To see the most significant results, Totally Derma® recommends taking the supplement for at least three months, but most users will see an improvement in the condition of their skin after just three weeks.
Just mix it with 250 ml water or juice, smoothie or yogurt to repair, rejuvenate and replenish the skin and body.