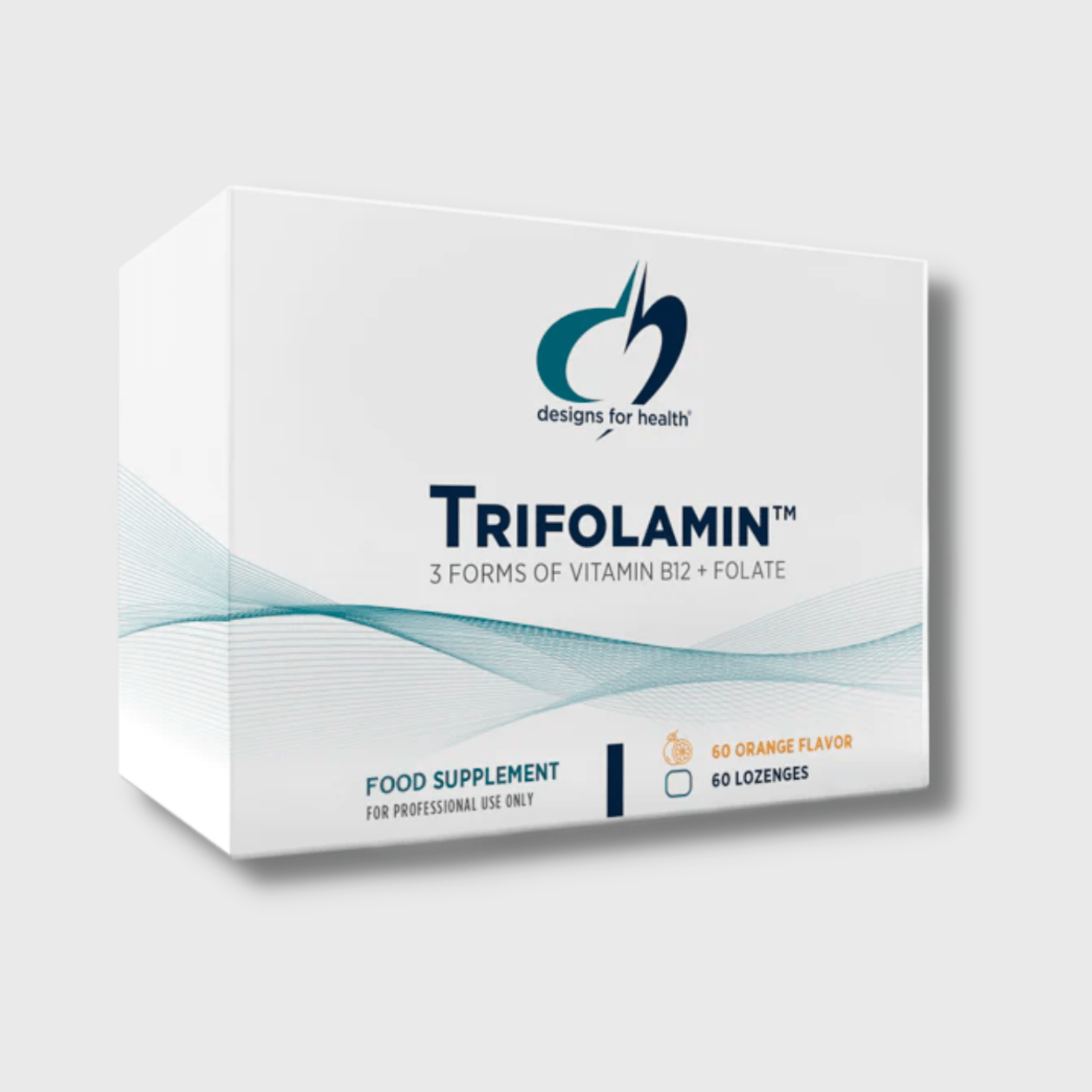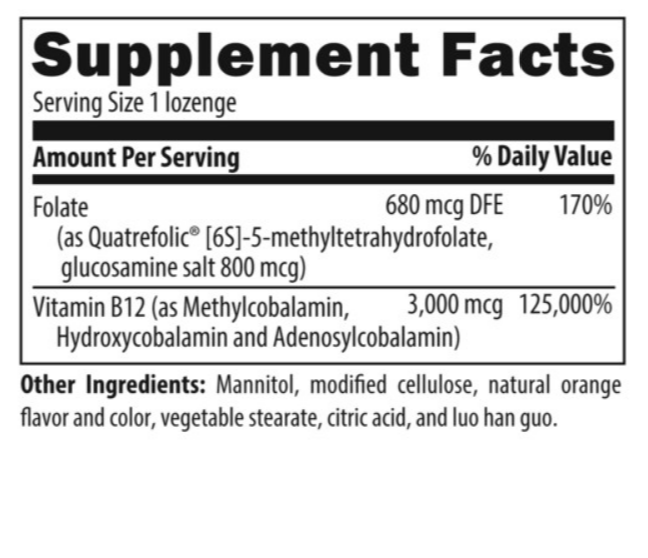 Trifolamin
Supplement Type: Vitamin B
Helps With: Immune System Support, Fatigue, Stress
Trifolamin™ lozenges provide a synergistic combination of the three bioavailable forms of vitamin B12, as methylcobalamin, hydroxycobalamin, and adenosylcobalamin, with the natural active form of folate as [6s]-5-methyltetrahydrofolate.
These three forms of B12 are naturally present in foods and can be readily converted in the body to the active intracellular forms of B12. Trifolamin™ lozenges are formulated to support healthy levels of vitamin B12.
Folate is included because it is one of the most important cofactors to benefit the optimization of vitamin B12 status.
The lozenge delivery system allows for optimal absorption of B12 and folate.
It is best to take Trifolamin™ after a meal and allow the lozenge to dissolve slowly and completely in the mouth before swallowing.
Warnings
If pregnant, breastfeeding, taking any kind of medication, or have a medical condition, please consult a healthcare practitioner before using this product.  Do not exceed the recommended dose.
Directions
Take 1 lozenge per day or as directed by your health-care practitioner. Allow lozenge to dissolve slowly and completely in mouth and swallow.