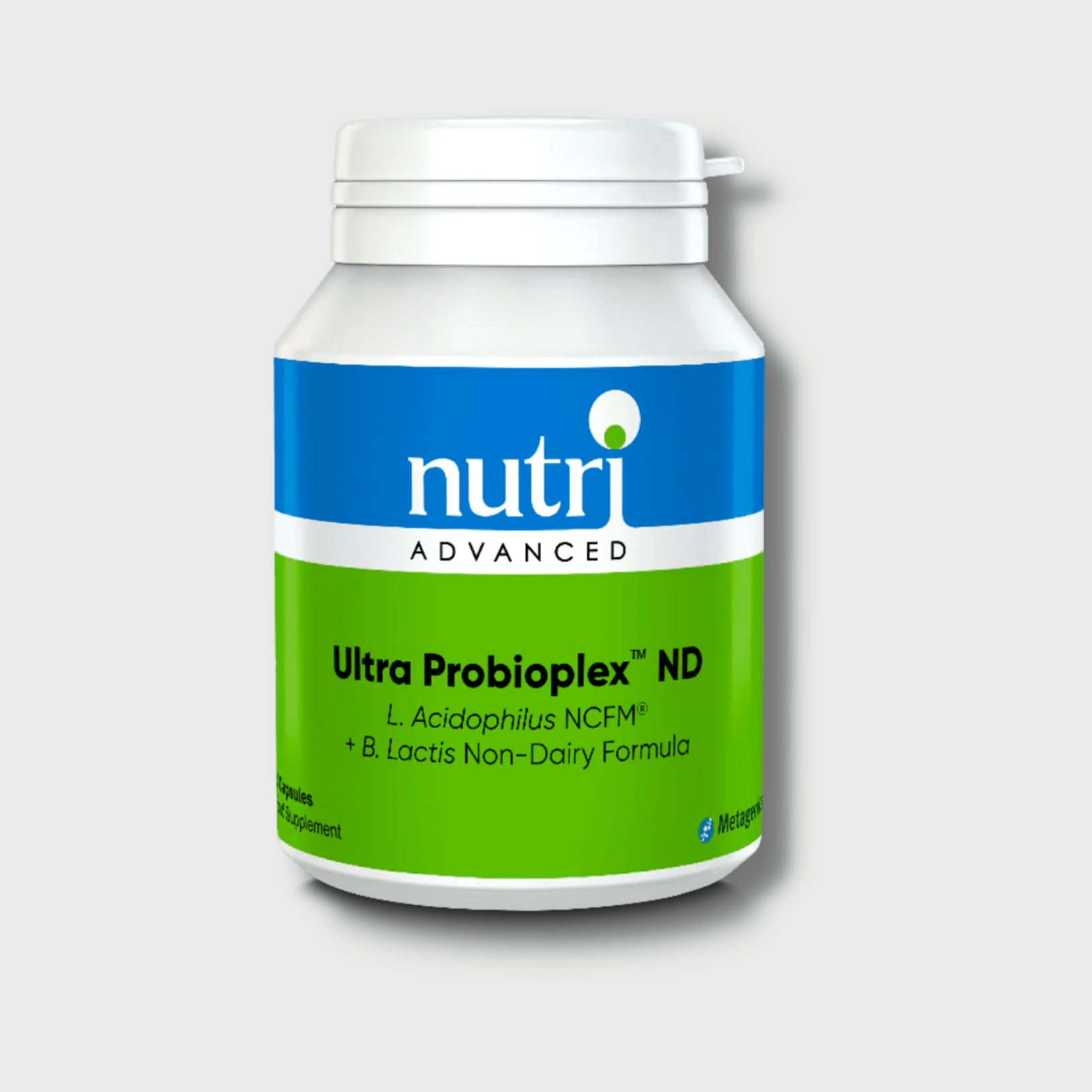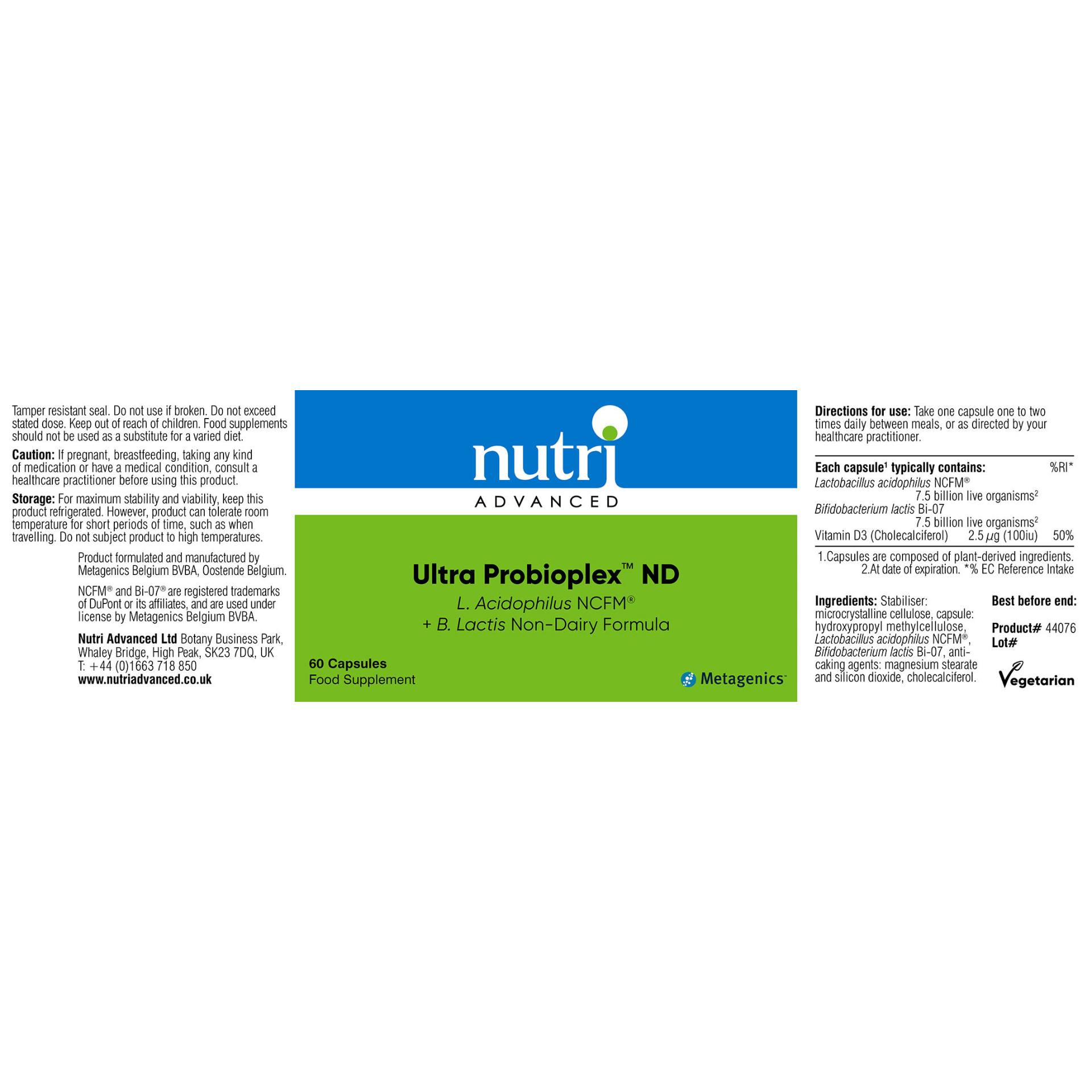 Ultra Probioplex™ ND Dairy Free Probiotic
Supplement Type: Probiotic
Helps With: Gut Health, Digestion
A high strength live bacteria supplement for everyday use providing 15 billion strains of live bacteria - a combination of L. acidophilus;NCFM® and B. lactis Bi-07® with added Vitamin D for immune support.
NCFM® and

 

B. lactis

 

Bi-07® per capsule.
NCFM® is the most researched and tested strain of

 

L-acidophilus

 

in the world.
Bifidobacteria

 

are one of the most abundant types of beneficial bacteria in humans.

 

B. lactis

 

Bi-07 is a well-researched strain of

 

Bifidobacteria, used in numerous clinical trials.
Guaranteed 15 billion live bacteria at date of expiry.
Non-Dairy - suitable for those intolerant to dairy.
Vitamin D3 to support a healthy immune system, teeth, bones and muscle function.
D3 - the same form of vitamin D as the body naturally produces in response to sunlight.
Warnings
Non-dairy and vegetarian, Ultra Probioplex™ ND is ideal for daily use for individuals wishing for extra support for gastrointestinal issues or immune support.
The vitamin D3 in this product is from lanolin – a vegetarian source of vitamin D3.
It may be particularly beneficial for post-antibiotic use.
It is suitable from 2 months by splitting the capsule - see dosages information for recommended dosages for children.
Consult 
with a physician prior to use if you are pregnant, nursing, taking medications or have a medical condition.
Directions
1 capsule one to two times daily, or as directed. We recommend taking it on an empty stomach, either between meals or last thing at night.