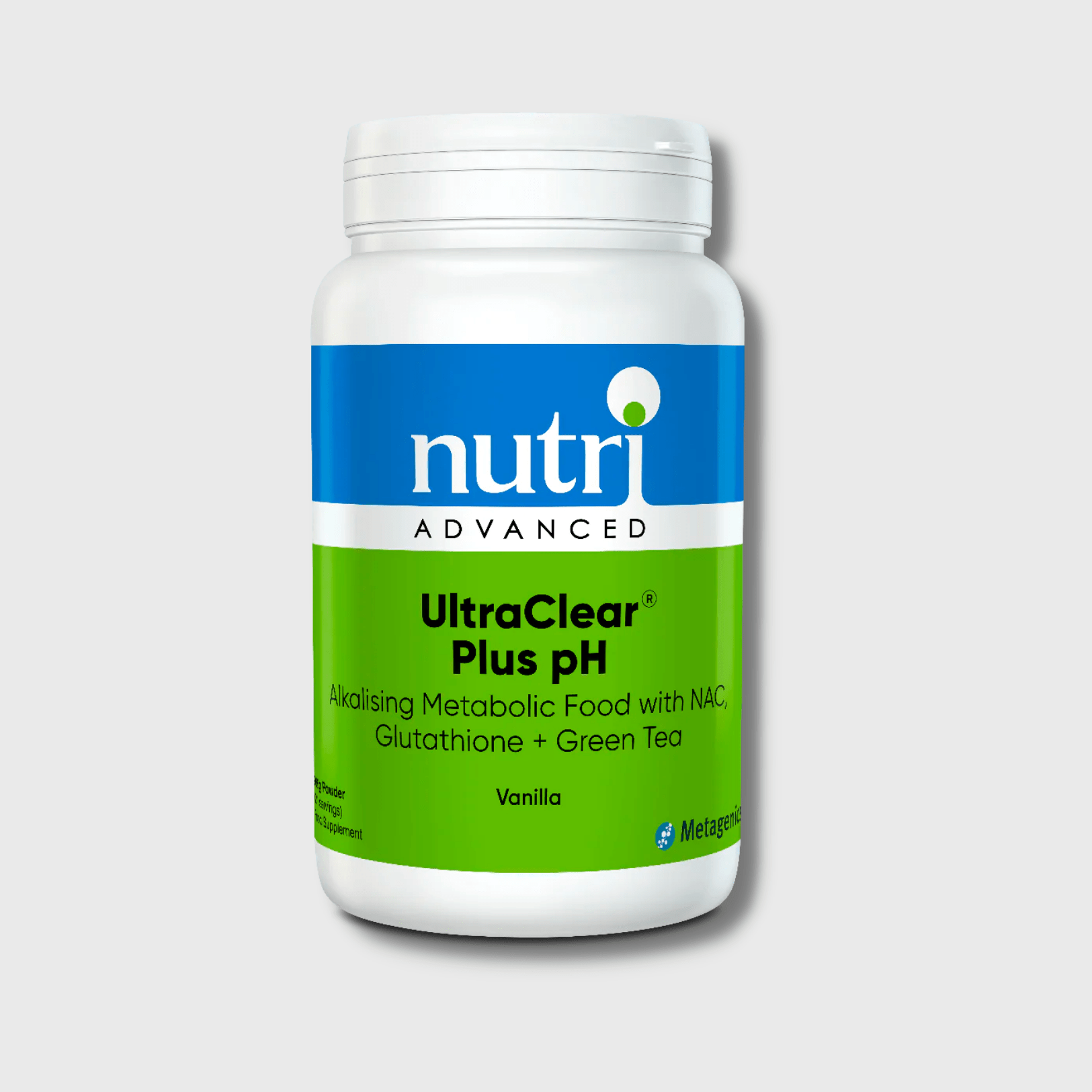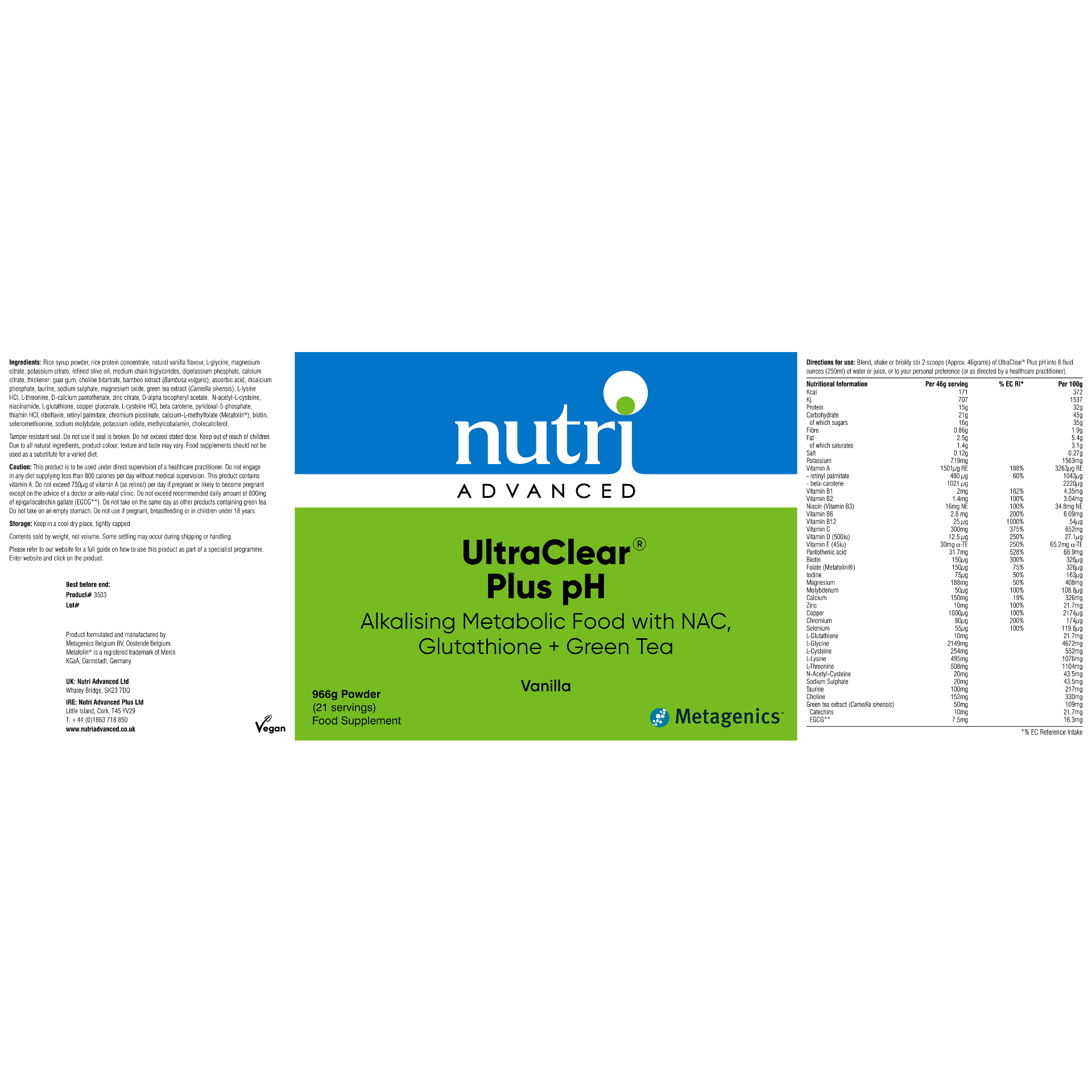 UltraClear® Plus pH Nutritional Powder (Vanilla)
Supplement Type: Multivitamin
Helps With: Weight Management, Liver, Fatigue
Nutritional powder combining low allergy rice protein together with a vitamin, mineral and nutrient blend to support energy production and liver support.
All-in-one blend of rice protein, vitamins minerals and key nutrients such as NAC, glutathione and green tea to support the body's natural clearance processes.
Features low allergy rice protein, a complete and digestible source of protein, ideal for those with allergies, intolerances and liver and digestive issues.
Active forms of B vitamins meaning they are already in their ready-to-use forms.
Comes with a comprehensive guide for use which provides detailed information on how to take our product, together with some delicious recipe suggestions.
Vanilla flavour is versatile, tasty on its own or you can add fruit to make a delicious smoothie.
Powder form - easy to take and ideal for those who don't like taking tablets or capsules.
Warnings
We would recommend consulting a health professional before taking this product.
The vitamin D3 in this product is from algae – a vegan source of vitamin D3.
Do not use if pregnant, breastfeeding or in children under 18.
Do not exceed recommended daily amount of 800mg of epigallocatechin gallate (EGCG).  Do not take on same day as other products containing green tea.  Do not take on an empty stomach.
If taking medication or have a medical condition, consult a medical practitioner before using this product. This product contains vitamin A. Do not exceed more than 750µg of vitamin A (as retinol) per day if pregnant or likely to become pregnant except on the advice of a doctor or antenatal clinic.
Directions
Blend, shake or briskly stir 2 level scoops into 8 ounces of water or juice.      
Serving Size: 2 scoops (46g)          
Servings per container: 21
Nutri Advanced supplements should not be used as a substitute for a varied diet and healthy lifestyle. Results may vary between individuals.