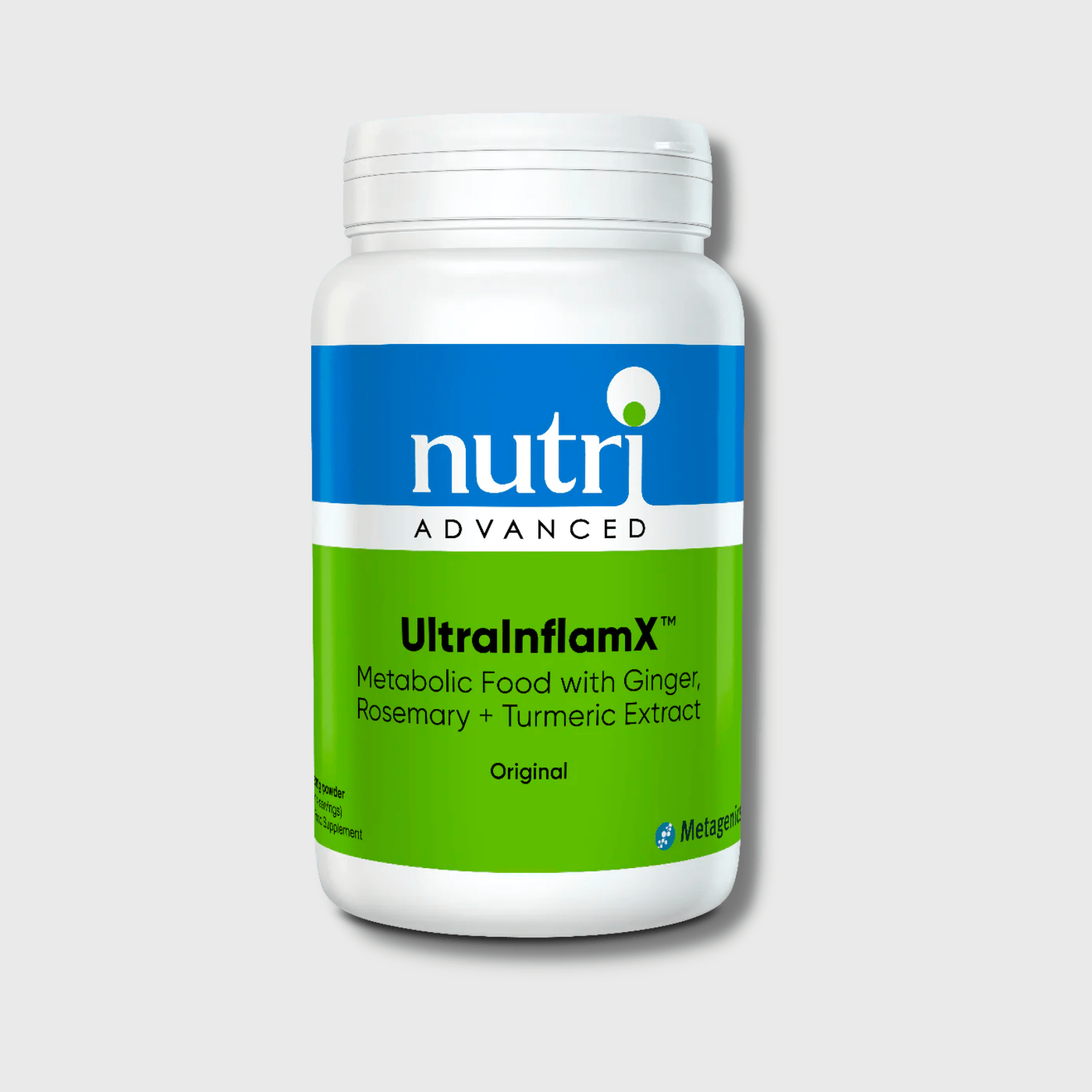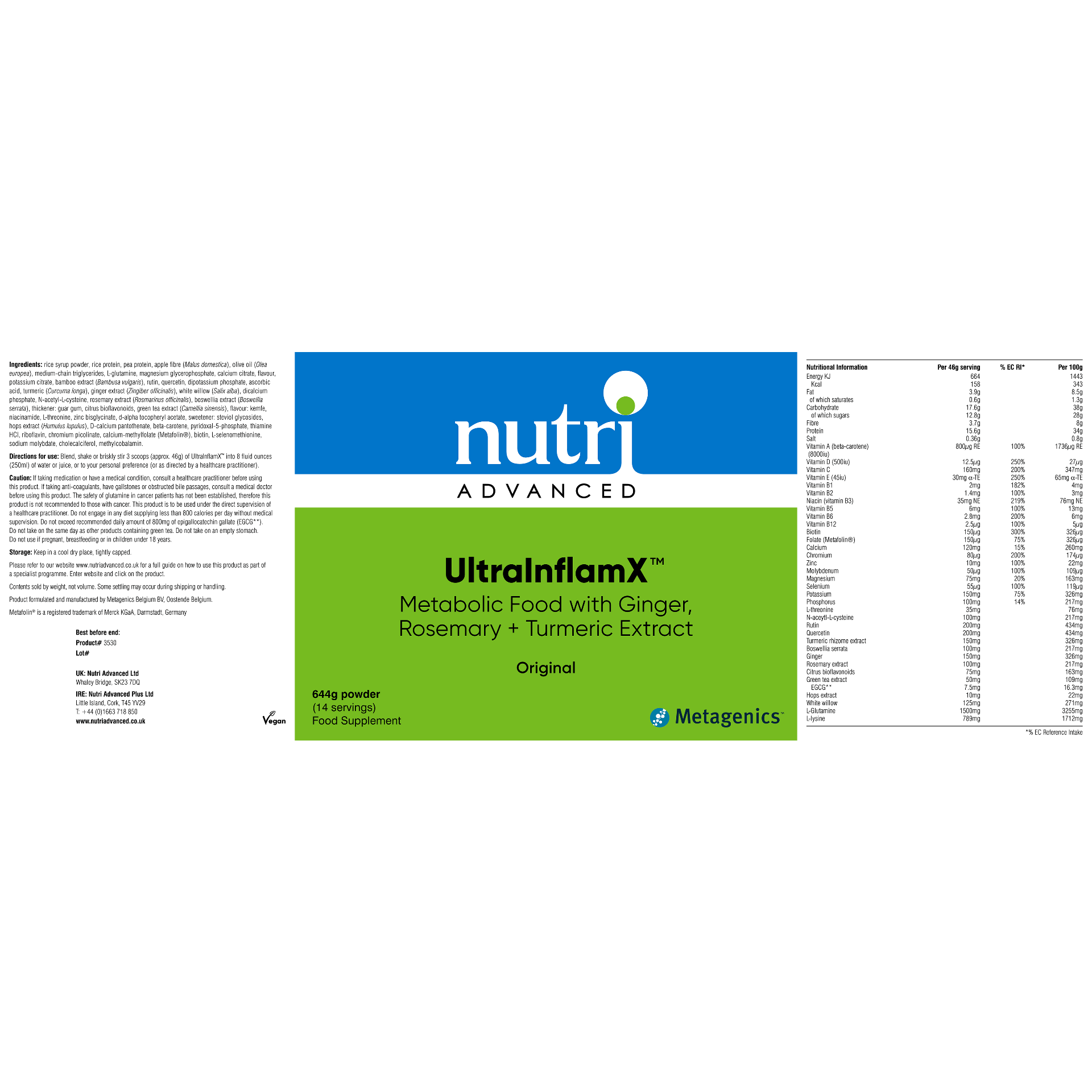 UltraInflamX™ (Original)
Supplement Type: Multivitamin
Helps With: Gut Health, Inflammation
A convenient nutritional powder formula containing a unique blend of vitamins, minerals and herbs to balance inflammation.
All-in-one blend of rice and pea protein, vitamins, minerals and key nutrients such as NAC, green tea, curcumin, boswellia, ginger, white willow and rosemary to support healthy inflammatory processes.
Low allergy rice and pea protein, complete and digestible sources of protein which are ideal for those with allergies, intolerances and liver and digestive issues.
Rice and pea protein has been further enhanced with extra amino acids to increase its biological value.
Active / methlyated forms of B vitamins meaning they are already in their ready-to-use forms.
Comes with a comprehensive 'Guide for Use' providing detailed dosage information & recipe suggestions.
"Original spice" flavour with a delicious hint of ginger; can be combined with fruits such as mango to make a smoothie.
Powder form - easy to take and ideal for those who don't like taking tablets or capsules.
Naturally sweetened with stevia and apple pectin, a good source of fibre. 
Warnings
The vitamin D3 in this product is from algae – a vegan source of vitamin D3.
This formula is designed for those wishing to support healthy inflammatory processes in the body. This product is accompanied by a Guide for Use which explains how to use the product, using a 3 step protocol. We would recommend consulting a health professional before taking this product.
The safety of glutamine in cancer patients has not been established, therefore this product is not recommended to those with cancer.
Do not exceed recommended daily amount of 800mg of epigallocatechin gallate (EGCG).  Do not take on same day as other products containing green tea.  Do not take on an empty stomach.
Do not use if pregnant, breastfeeding or in children under 18.
If taking any kind of medication or have a medical condition, consult a healthcare practitioner before using this product.
If taking anti-coagulants, have gallstones or obstructed bile passages, consult a medical doctor before using this product.
Directions
Blend, shake or briskly stir 3 level scoops into 8 ounces of water or juice.
Serving Size: 3 scoops (46g)
Servings Per Container: 14
Nutri Advanced supplements should not be used as a substitute for a varied diet and healthy lifestyle. Results may vary between individuals.