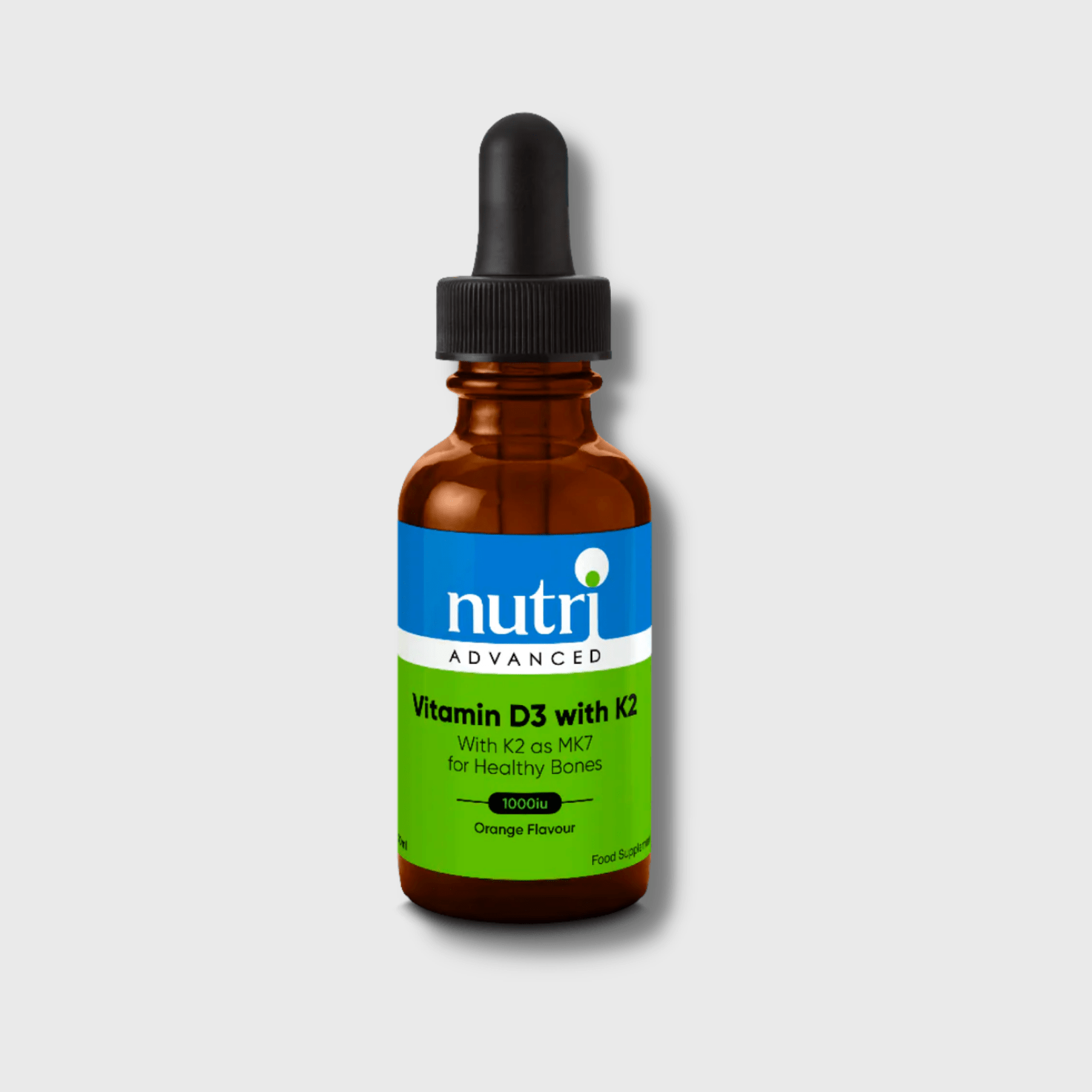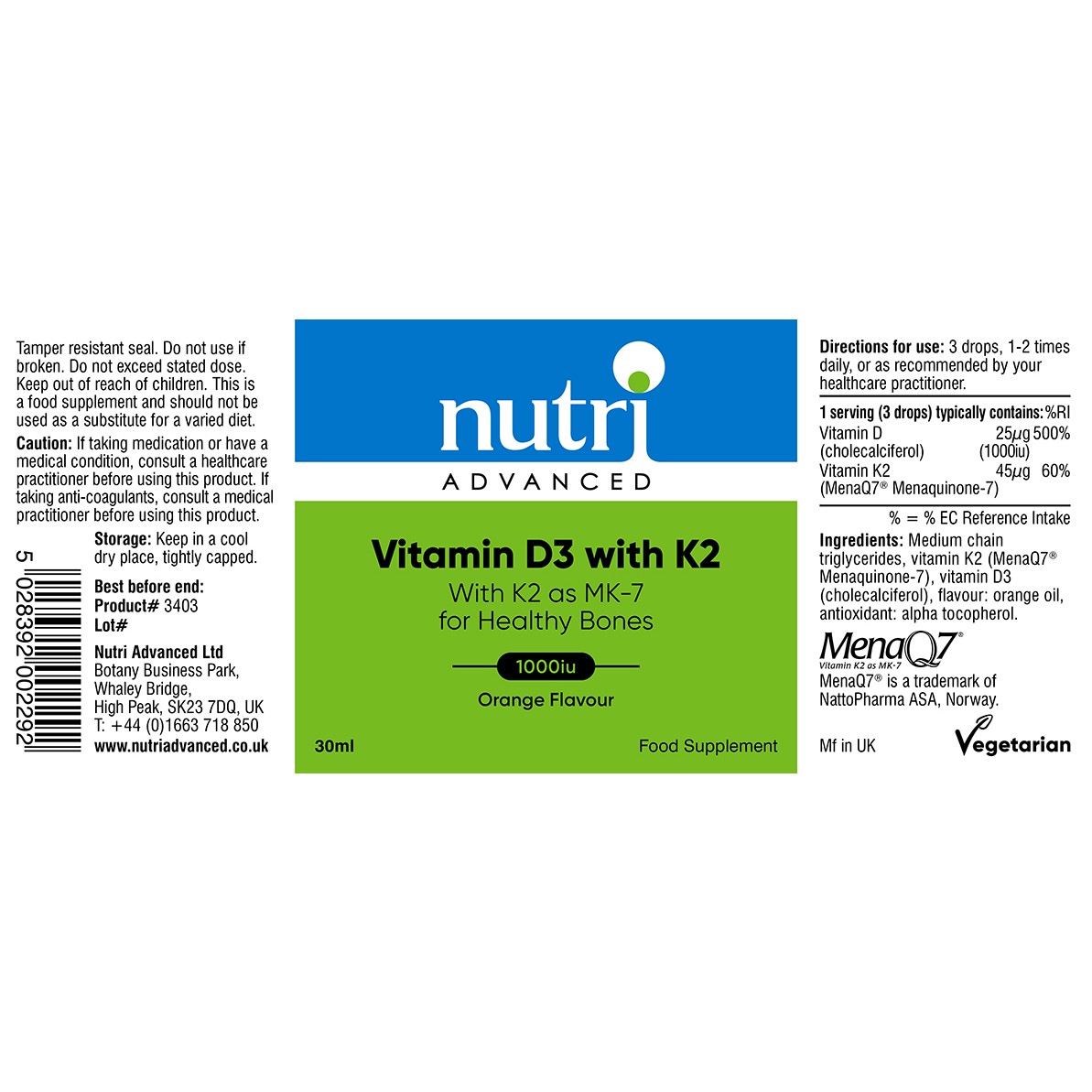 Vitamin D3 with K2
Supplement Type: Vitamin D
Helps With: Immune System Support, Bone & Muscle
Main Ingredients: Vitamin K
Our synergistic formula of vitamin D3 and vitamin K2 is designed for those who wish to support their bone health and immunity.
1000iu of vitamin D3, 45mcg of vitamin K2 per 3 drops.
Synergistic vitamin D3 and vitamin K2 for optimal efficacy.
 Supports bone health and natural immunity.
Vitamin D3, the body's preferred form for absorption.
MK-7 form of vitamin K2, long-lasting and effective.
Liquid formula for flexible dosing.
Natural orange flavour.
With each purchase of Vitamin D3 with K2 you will be supporting Green The UK in planting 1 square meter of wildflower meadow to restore UK wildlife habitats and protect local biodiversity.
Over 330 servings per 30ml bottle.
Warnings
Suitable for vegetarians.
The vitamin D3 in this product is from lanolin – a vegetarian source of vitamin D3.
Consult with a physician prior to use if you are pregnant, nursing, taking medications or have a medical condition.
If taking anti-coagulants, consult a medical practitioner before using this product.
Directions
Take 3 drops, one to two times daily, or as recommended by your healthcare practitioner.
Vitamin D3 with K2 is suitable for children from age 1 at a dose of 1 drop per day. The dose should be adjusted according to age and body weight.