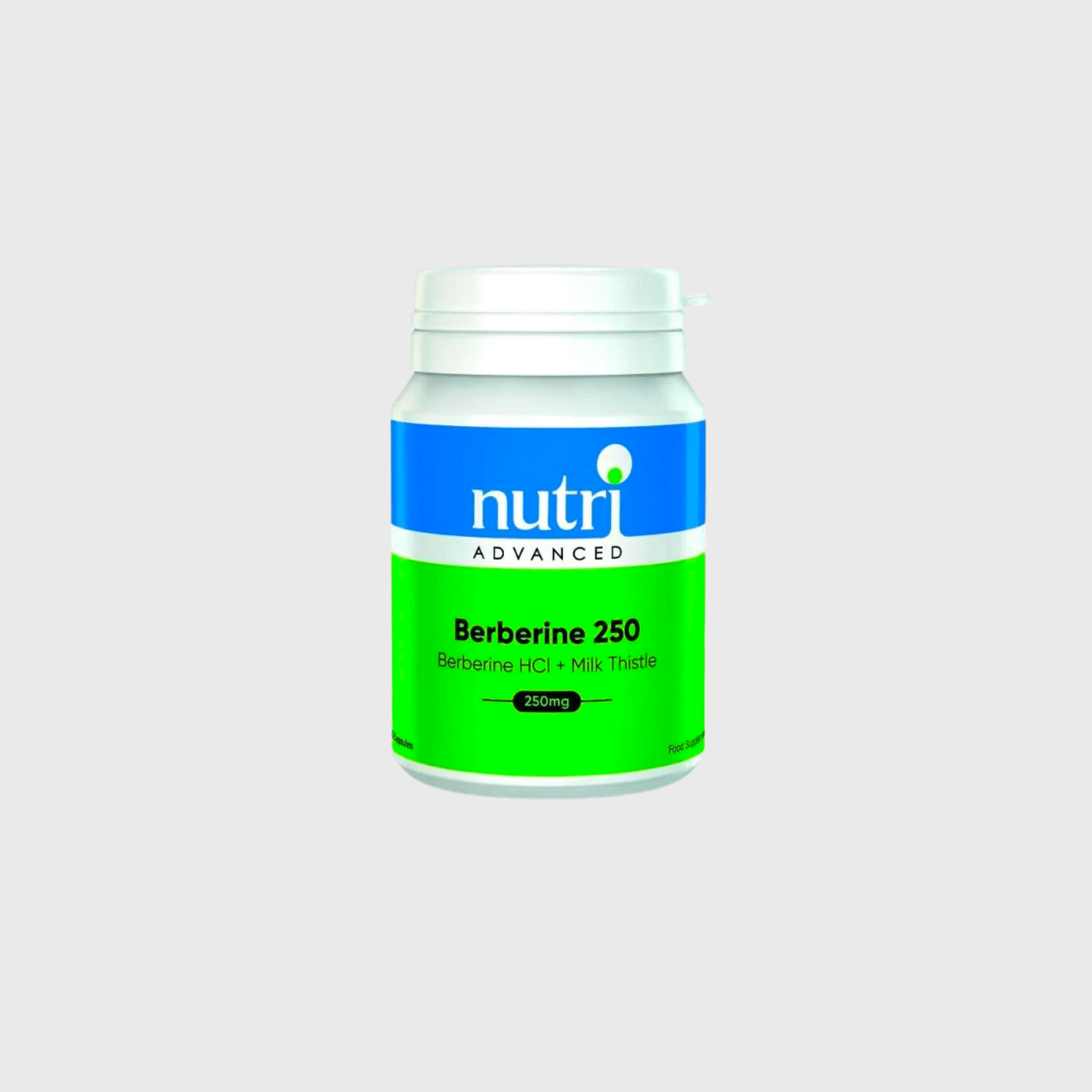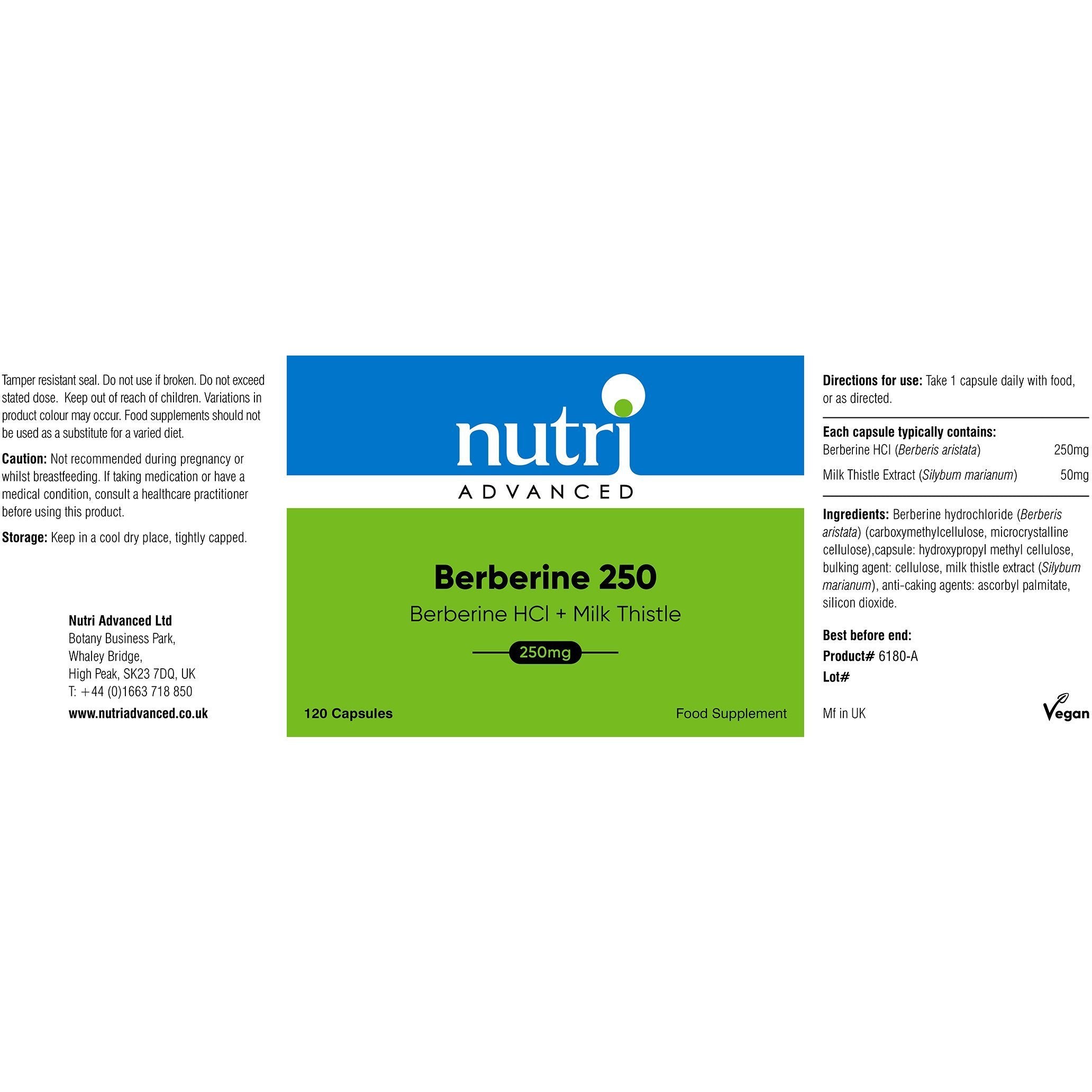 Berberine 250
Supplement Type: Antimicrobial
Helps With: Gut Health, Dysbiosis, Weight Management
250mg of Berberine HCl to support microbial balance in the gut and blood sugar control.
250mg Berberine HCl from

 

Berberis aristata

 

(Indian barberry).
Berberine is used to support gut health and microbial balance.
Berberine may also support blood sugar balance control.
50mg Milk thistle (Silybum marianum) to improve the bioavailability of berberine.
Easy to swallow capsules for convenient dosing.
Warnings

If pregnant, breastfeeding, taking any kind of medication, or have a medical condition, consult a healthcare practitioner before using this product. 
 
Do not exceed the recommended dose, unless advised by your healthcare practitioner.  

Berberine 250 may be recommended by your Practitioner as part of a protocol to support the gut or blood sugar balance.
Suitable for vegans and vegetarians.
Please note berberine is not recommended during pregnancy or breastfeeding.
If taking medication or have a medical condition, consult your healthcare practitioner before taking this product.
This product is hypoallergenic / does not contain any of the 14 major allergens listed in Annex II (1169/2011) of the EU Food Information for Consumers Regulation.
Nutri Advanced supplements should not be used as a substitute for a varied diet and healthy lifestyle. Results may vary between individuals.

Directions 
1-2 capsules, once or twice daily, or as directed by your healthcare practitioner.  Research suggests taking half an hour before food for optimum efficacy.