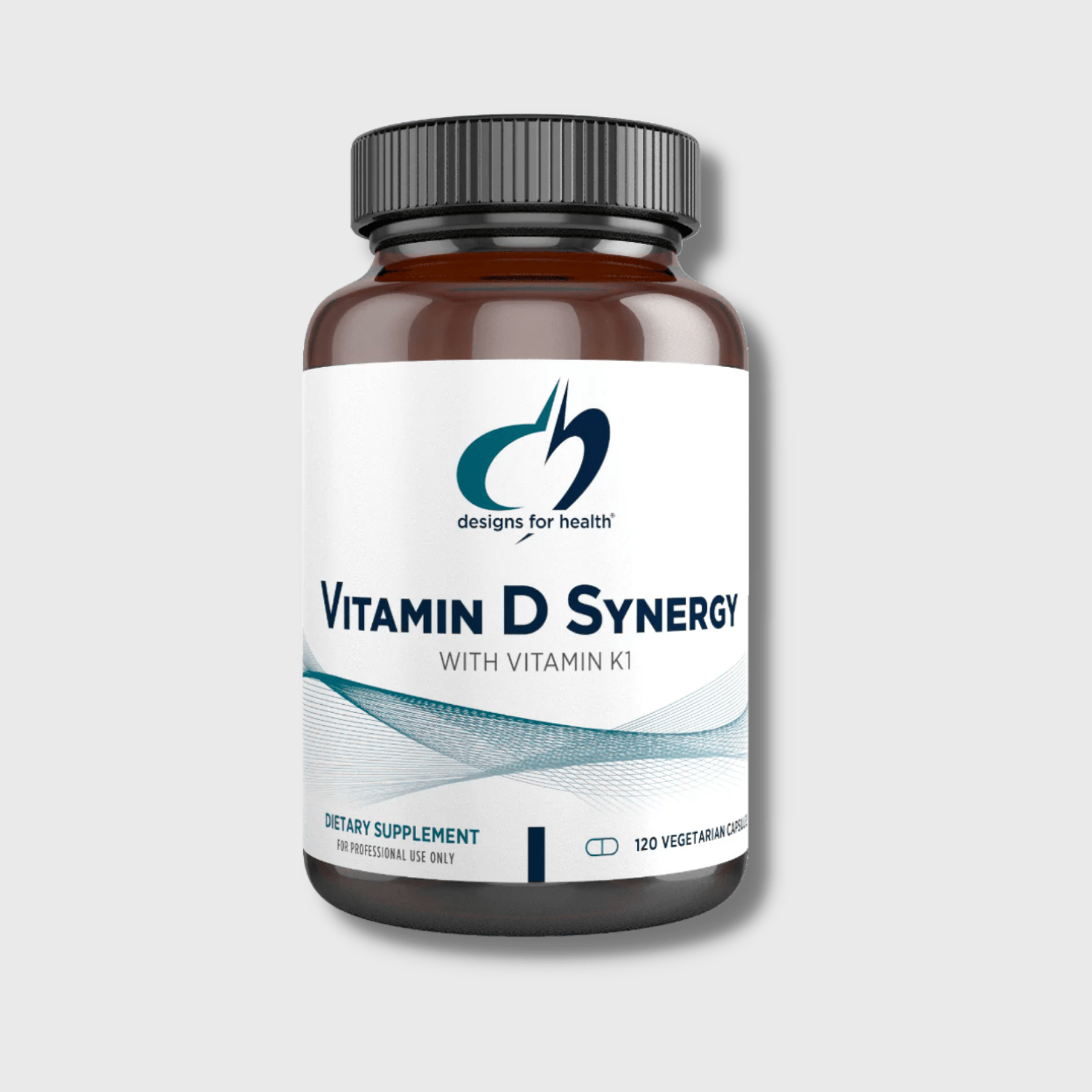 Vitamin D Synergy with Vitamin K1
Supplement Type: Vitamin D
Helps With: Immune System Support, Bone & Muscle
Ingredients:
Vitamin D (Cholecalciferol)
Vitamin D Synergy provides support for the immune system with clinically useful doses of vitamin D3 and vitamin K (in the form of K1).
This formula can be replaced with Vitamin D Supreme when more aggressive therapeutic levels of vitamins D and K are desired.
Vitamins D and K are essential for optimal bone and arterial health and for maintaining the immune system in proper balance.
Warnings
 If pregnant, breastfeeding, taking any kind of medication, or have a medical condition, consult a healthcare practitioner before using this product.  Do not exceed the recommended dose.
Directions
Take 1 capsule per day or as directed by your healthcare practitioner.