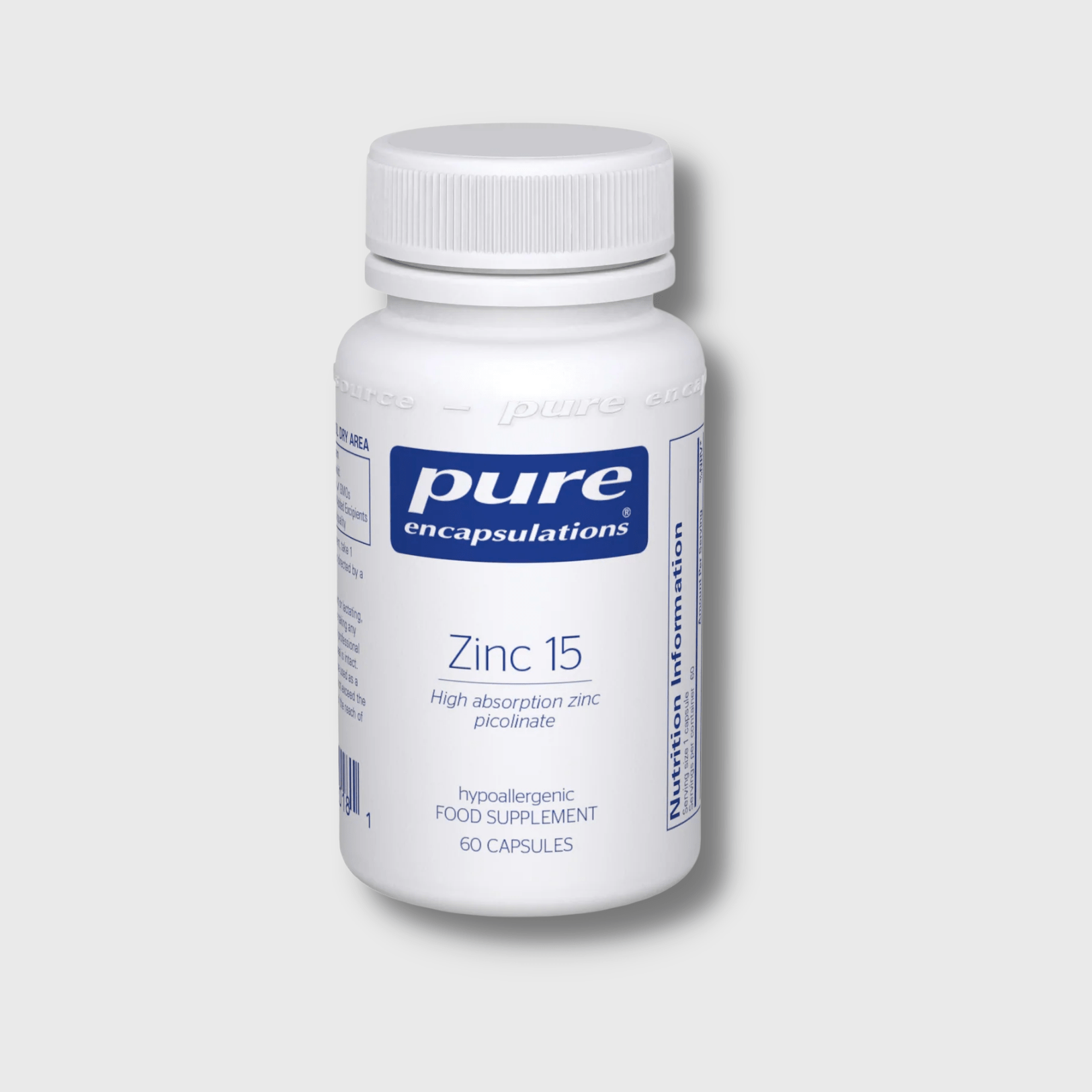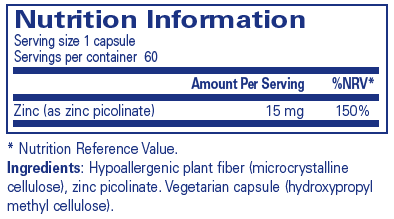 Zinc 15
Helps With: Immune System Support, Mood Support, Hair, Skin & Nails, Fertility
Ingredient:
zinc Pincolinate
Offers broad physiological support, including immune health and emotional wellness.
Supports immune system function
Enhances digestion and metabolism of important vitamins, minerals, carbohydrates and other essential nutrients
Supports reproductive health
Contains 15mg of zinc per capsule
Warnings
Consult with a physician prior to use if you are pregnant, nursing, taking medications or have a medical condition.
Not suitable for children.
Please do not exceed the recommended daily intake.
 Directions
Take 1 capsule daily, with a meal, or as directed by a health practitioner.