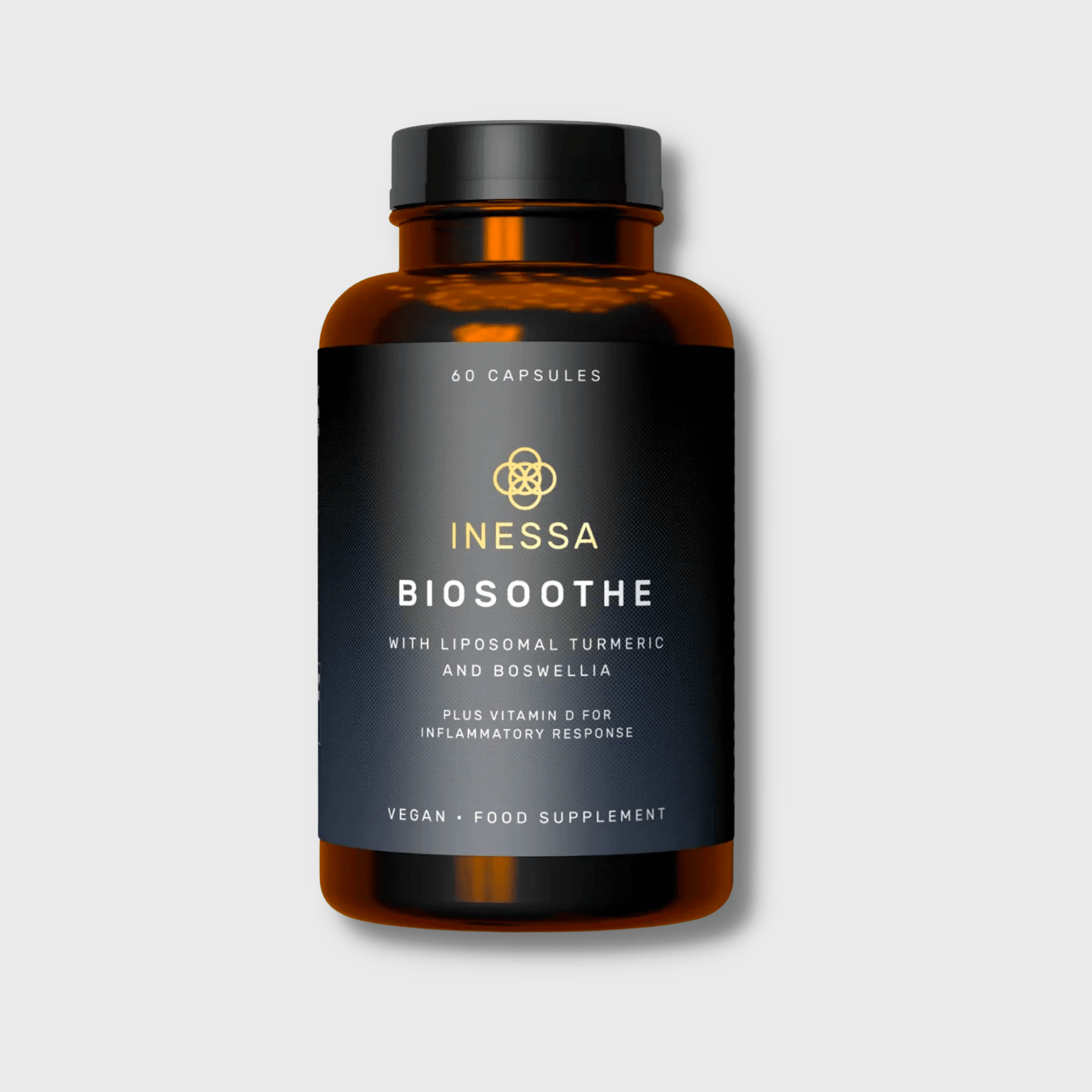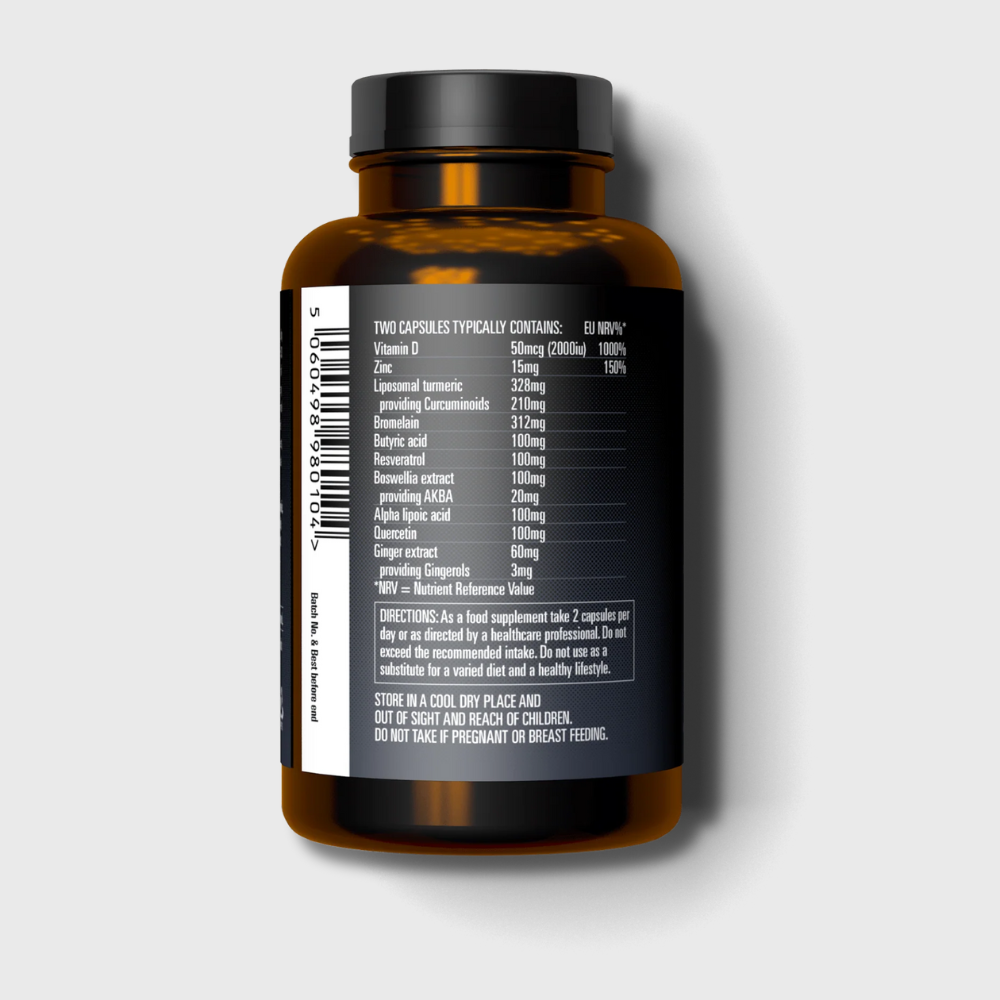 Biosoothe
Supplement Type: Antioxidant
Helps With: Gut Health, Inflammation, IBS, Digestion
Nine powerful ingredients make this an anti-inflammatory complex like no other.


Whether caused by diet, stress or lifestyle, your body can't be at its optimal best when it's dealing with excess, ongoing inflammation. So give it a helping hand to put out the flames with the power of 9 soothing ingredients.
Supports inflammatory responses
For aches, pains and general wellbeing
For optimal wellness
Combats the effects of modern living
Supports exercise recovery
Clinically relevant doses
9 ingredients in 1 eliminates need for multiple products
Supports healthy inflammatory responses in the gut
Warnings: 
If pregnant, breastfeeding, taking any kind of medication, or have a medical condition, please consult a healthcare practitioner before using this product.
Do not exceed the recommended dose. 
Directions: 
Take two capsules per day with food. BioSoothe can be taken at any time of day but we recommend taking it in the morning just before breakfast.