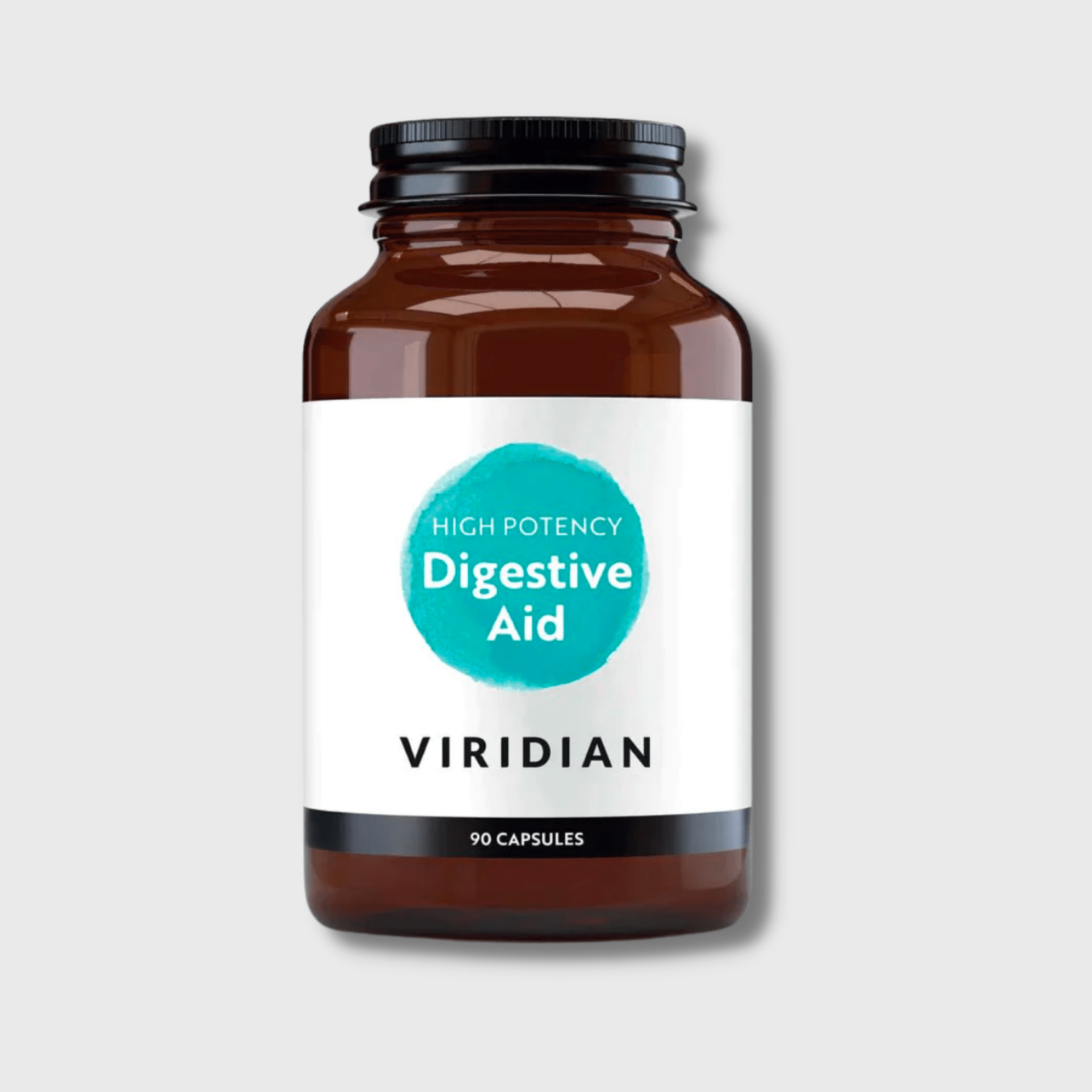 High Potency Digestive Aid (Vegan)
Helps With: Gut Health, Digestion
High Potency Digestive Aid is a high potency combination of enzymes, betaine HCl, peppermint and ginger to support a balanced gut environment and promote optimum efficiency. 100% active ingredients formulated by expert nutritionists.

High Potency Digestive Aid provides broad-spectrum digestive enzymes for the digestion of carbohydrates, fibre, protein and fats.
Warnings
Store in a cool dry place, out of the sight and reach of children.
Not to be used during pregnancy or lactation unless recommended by a healthcare practitioner.
This is a food supplement, not to be used as a substitute for a varied diet and lifestyle.

If pregnant, breastfeeding, taking any kind of medication, or have a medical condition, consult a healthcare practitioner before using this product.

Do not exceed the recommended dose, unless advised by your healthcare practitioner.

Directions
As a food supplement take one capsule up to three times daily. Each capsule should be taken 30 minutes before food. Do not exceed stated dose unless recommended by your healthcare practitioner.